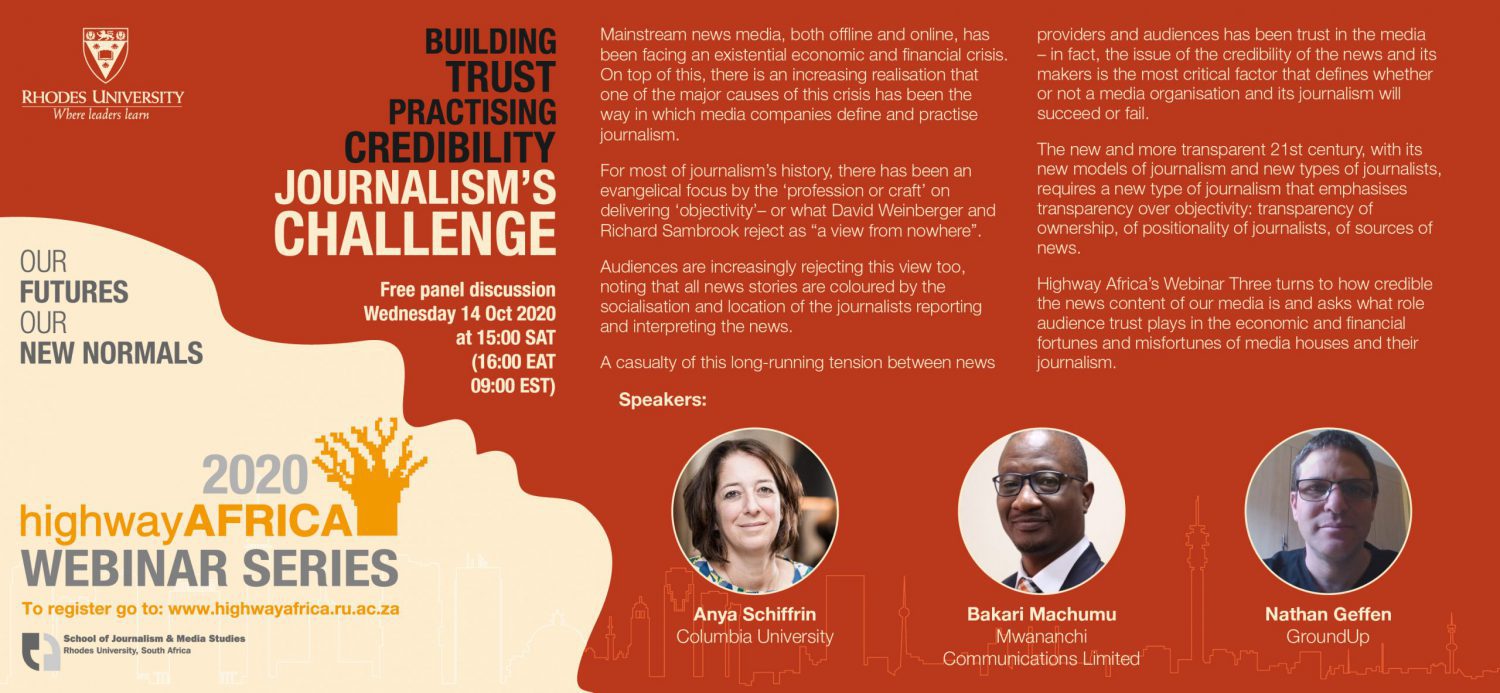 Building trust practising credibility: Journalism's Challenge
Mainstream news media, both offline and online, has been facing an existential economic and financial crisis. On top of this, there is an increasing realisation that one of the major causes of this crisis has been the way in which media companies define and practise journalism. 
For most of journalism's history, there has been an evangelical focus by the 'profession or craft' on delivering 'objectivity'– or what David Weinberger and Richard Sambrook reject as 'a view from nowhere'.
Audiences are increasingly rejecting this view too, noting that all news stories are coloured by the socialisation and location of the journalists reporting and interpreting the news. 
A casualty of this long-running tension between news providers and audiences has been trust in the media – in fact, the issue of the credibility of the news and its makers is the most critical factor that defines whether or not a media organisation and its journalism will succeed or fail. 
The new and more transparent 21st century, with its new models of journalism and new types of journalists, requires a new type of journalism that emphasises transparency over objectivity: transparency of ownership, of positionality of journalists, of sources of news. 
Highway Africa's Webinar Three turns to how credible the news content of our media is and asks what role audience trust plays in the economic and financial fortunes and misfortunes of media houses and their journalism.