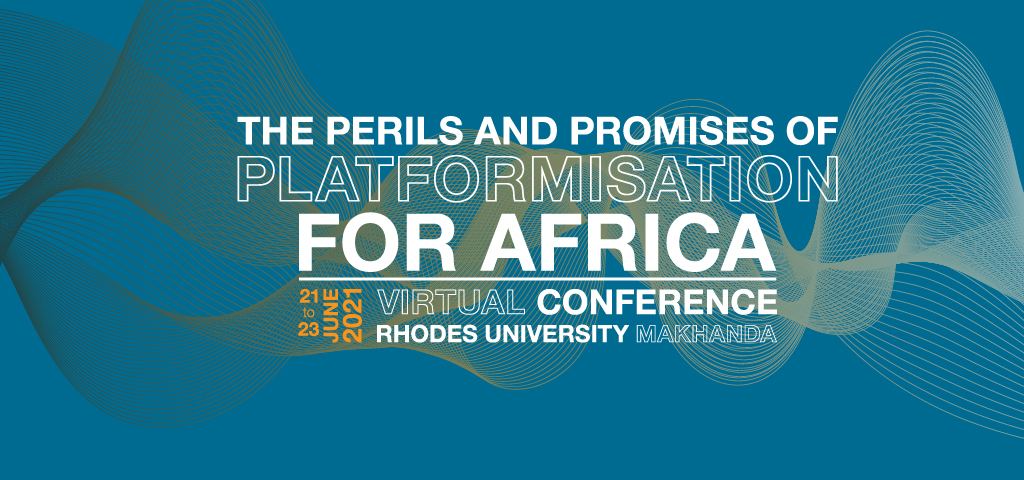 The Promises and Perils of Platformisation for Africa
In the past two decades, global technological platforms such as Google, Facebook, Amazon, Apple, YouTube and Twitter have entered the business of news and of journalism of mainstream media, dramatically raising the stakes for economic and financial survival of traditional media (Mdlongwa, 2019).
Newspapers in particular had already been in financial distress because of several exogenous factors in the past few years. These include the 2007-2008 global financial crisis (Franklin, 2014; Picard, 2011a), which deprived them of critical advertising revenue that has sustained newspapers in the past 150 years (Picard, 2011a).
Also implicated in the newspapers' siege (Witschge and Nygren, 2009) were other factors. These include digitalization – the compacting of large volumes of information and data that are transmitted electronically — and convergence, where the previous stand-alone industrial-age functions of telecoms, computing, broadcasting and media were merged by tech firms to amass audiences of billions to extend the platforms' reach and impact in an increasingly networked world (Picard, 2011b).
For example, Google has for years been running its Accelerated Mobile Pages under which it allowed news firms to market their news on that platform in return for sharing advertising revenue that is made on those pages.
Similarly, Facebook used its News Feed and Apple its Apple News for the same purpose. The tech giants promised mainstream newspapers and broadcasts stations that they would get 70% of advertising revenues from these pages, while the tech firms would net 30%.
However, media scholars and newspaper editors have accused the tech companies of gobbling up to 60% of total online global advertising revenue of US$181 billion in 2016 alone (McDuling and Mason, 2017). This deprived newspapers in particular of life-saving revenue (Picard, 2011a). (See also Srnicek, 2017; and Nielsen and Ganter, 2018).
Mathew Ingram (2018:2), writing on what he described as 'The Facebook Armageddon', estimated that Facebook and Google would control 85 percent of the world's total digital advertising market by the end of 2018. Myllylahti (2018) opined that media firms remained 'trapped' in an attention economy run by the two platforms.
In countries such as Australia, Germany and Britain, newspapers are arguing strongly for governmental intervention to tax the tech giants to pay for news which they are accused of pirating from newspapers (cf. Rusbridger, 2016). The tech giants have rejected the accusation, suggesting that they are, in fact, giving 'old media' greater reach and revenues.
What has the platformisation of the news media meant for African media and their journalists? Accurate statistics on the impact of platformisation on the media in Africa's diverse 54 nations are not readily available, although scores of newspapers have either folded and retrenched staff or slashed the salaries of those who remain employed while they seek new business models to survive (Mdlongwa, 2019).
Elsewhere across the developed world, tens of thousands of jobs have been lost and hundreds of newspapers shuttered, partly as a result of the impact of digital and social media networks and of the tech giants (cf. Pew Research Centre, 2014; Maharidge, 2016). Franklin (2014:482) notes that daily newspapers in the U.S. shrunk from 1,611 in 1990 to 1,387 in 2009, and put the job losses in 2008 alone at 16,000 (ibid).
In the U.K. alone, more than media 5,000 jobs disappeared in the decade up to 2014 (Harding, 2015:6). In South Africa, at least 5,000 media jobs were lost in the past decade alone – effectively half of the editorial staffs in the entire country (Daniels, 2018:8).
The advent of the internet and its digital and social media cousins in the 1980s and 1990s  transformed the news industry as more non-media actors took advantage of the fall of barriers of entry into the industry and established themselves as alternative news platforms.
Even ordinary individuals operating as 'citizen journalists' (e.g. during the 2004 Asian Tsunami; and the 2005 London bombings) who were 'connected' to the new media simultaneously 'de-professionalised' and 'professionalised' journalism and the media.
On one hand, they began to check on the accuracy and veracity of journalistic work of formally trained journalists, thus professionalising journalism and improving journalistic content. On the other hand, their entry into journalism without any training 'democratised journalism' by abolishing entry barriers into the profession, thus de-professionalising it (Witschge and Nygren, 2009).
In the din of the information overload and 'news noise' (Harding, 2015) that has followed, the value, utility, truthfulness and relevance of journalism itself has come under increasing scrutiny as the new information purveyors flooded the market with information, which at times proved to be disinformation, misinformation and even 'fake news'.
Suddenly audiences could no longer easily discern truth from propaganda and disinformation in the so-called 'post-truth era', where most news is 'free' (Picard, 2011b).
It is in this environment of information over-abundance that the quest for survival of African media organisations and their journalisms is taking place at the start of a new decade and a new century. In particular, the forthcoming Highway Africa (HA) summit seeks to gain better and deeper insights and understandings on the impact of platformisation on Africa's media.
As if the media's troubles were not enough, the year 2020 rudely ushered in a debilitating global health pandemic, COVID-19 — the worst such pandemic in a century. Aside from its staggering human death toll, the pandemic accelerated the collapse of news media, forcing more media houses to close and retrench tens of thousands of media workers across the world (Reuters Institute for the Study of Journalism, 2020).
Ironically, the pandemic, which Silverman (2020) has described as a 'media extinction threat', also simultaneously accelerated the uptake by traditional media of digital and social media in a stampede for economic and financial survival.
The 2021 summit conference of HA, the premier conference platform for African journalists and media scholars run by Rhodes University in South Africa, will take place under the backdrop of these tumultuous and debilitating events that confront mainstream media and its journalisms.
The conference will simultaneously take a wide and close look at the impacts of these environmental factors, particularly platformization, that are redefining the media and journalism landscapes in the 'age of uncertainty and speed' (Wajcman and Dodd, 2017).
The summit conference will seek to find workable practical solutions to some of these challenges and how media and journalism can exploit emerging potential opportunities, although their efforts may not be very successful because 60% of people in the developing world, particularly in Africa, have no access to the internet (Harding, 2015).
The conference will use a mix of journalism and media management tools, strategies and tactics that focus on adaptability, learning, renewal and innovation in times of rapid change. These, it is hoped, could allow some media firms that remain to experiment with a range of solutions, which include embracing mergers; diversification of revenue models; and experimenting with digital apps for urban and monied audiences.
The conference will also examine media and journalism theories, conceptual understandings and empirical research that speak to platformisation in Africa a, as well as the use of Big Data, and seek to draw best practice from digital media pioneers and innovation and creativity solutions in harnessing the emerging platform economy (Kung, 2008).
References
Daniels, G. (2018). Left out in the cold: Retrenched journalists pushed into the 'gig economy' with little institutional support. In State of the Newsroom 2018: Structured Unstructured, pages 17-26, Johannesburg: Wits Journalism, edited by Finlay, A.
Franklin, B. (2014). The Future of Journalism in an age of digital media and economic uncertainty. Journalism Practice, Vol. 8, No. 5, pages 469-487.
Harding, J. (2015). The Future of News. Available from https://www.bbc.co.uk/news/resources/idt-bbb9e158-4a1b-43c7-8b3b-9651938d4d6a [Consulted on 9 November 2020).
Ingram, M. (2018). The Facebook Armageddon: The Social Network's Increasing Threat to Journalism. Columbia Journalism Review, 17 August. Available from: https://www.cjr.org/special_report/facebook-media-buzzfeed.php
Kung, L. (2008). Strategic Management of Media: Theory into Practice. London: Sage.
Maharidge, D. (2016). These journalists dedicated their lives to telling other people's stories: what happens when no one wants to print their words anymore?  Available from: https://www.thenation.com/article/these-journalists-dedicated-their-lives-to-telling-other-peoples-stories
McDuling, J. and Mason, M. (2016). How Google and Facebook's trillion-dollar duopoly strangles the Internet. Available from: https://www.afr.com/business/media-and-marketing/advertising/how-google-and-facebooks-trillion-dollar-duopoly-strangles-the-internet-20170328-gv7zxi
Mdlongwa, F. (2019). Times of despair, times of awakening. IN: Entrepreneurial Journalism in Africa: Opportunities, Challenges, and Risks for Media in the Digital Age, pages 7-16. Johannesburg: Konrad Adenauer Stiftung. Edited by Mdlongwa, F.
Myllylahti, M. (2018). An attention economy trap? An empirical investigation into four news companies' Facebook traffic and social media revenue. Journal of Media Business Studies, 15:4, pages 237-253.
Nielsen, R.K. and Ganter, S.A. (2018). Dealing with digital intermediaries: A case study of the relations between publishers and platforms. New Media & Society, Vol 20 (4), pages 1600-1617.
Pew Research. (2014). State of the News Media Review. Available from: http://assets.pewresearch.org/wp-content/uploads/sites/13/2017/05/30142556/state-of-the-news-media-report-2014-final.pdf
Picard, R.G. (2011a). The Economics and Financing of Media Companies. Second Edition.  New York: Fordham University Press.
Picard, R.G. (2011b). Digitization and Media Business Models. Open Society Media Program, pages 1-23.
Reuters Institute for the Study of Journalism. (2020). Few winners, many losers: the COVID-19 pandemic's dramatic and unequal impact on independent news media. Available from:  https://reutersinstitute.politics.ox.ac.uk/few-winners-many-losers-covid-19-pandemics-dramatic-and-unequal-impact-independent-news-media
Rushbridger, A. (2016). Former Guardian editor: Facebook sucked up 20 million pounds of our online ad revenue last year. Available from: https://www.businessinsider.com/alan-rusbridger-blames-facebook-guardian-digital-revenue-2016-9?IR=T
Silverman, C. (2020). The Coronavirus is a Media Extinction Event. Available from: https://www.editorandpublisher.com/stories/the-coronavirus-is-a-media-extinction-event,1385?
Srnicek, N. (2017). Platform Capitalism. Cambridge, U.K.: Polity Press.
Wajcman, J. and Dodd, N. (2017). The Sociology of Speed: Digital, Organizational, and Social Temporalities. Oxford: Oxford University Press.
Witschge, T. and Nygren, G. (2009). Journalism: A Profession Under Pressure? Journal of Media Business Studies, 6 (1), pages 37-59.
Conference contact number:

+27 46 603 8949
Speakers
Dr. Anya Schiffrin

Director, Columbia University's School of International and Public Affairs

Dr. Anya Schiffrin is the director of the technology and media specialization at Columbia University's School of International and Public Affairs and a senior lecturer who teaches on global media, innovation and human rights. She writes on journalism and development, investigative reporting in the global south and has published extensively over the last decade on the media in Africa and the extractive sector. Her PHD research was on solutions to the problem of online disinformation. With George Lugalambi, she is co-editor of African Muckraking: 75 years of Investigative journalism from Africa (Jakana 2017)

Dr. Roukaya Kasenally

CEO,African Media Initiative

Roukaya Kasenally is the CEO of the African Media Initiative (AMI). She held prior positions at AMI as the Director of Programmes and Knowledge Management (2012–2014) and Senior Advisor (2015-2017). Kasenally is also a democracy scholar and an Associate Professor in Media and Political Systems at the University of Mauritius.

She has wide experience working in Africa as a consultant for a number of International and Pan African institutions on media and democratic governance. She is currently the Chair of the Electoral Institute for Sustainable Democracy in Africa (EISA) and a board member of the West Africa Democracy Radio (WADR).

Kasenally has authored/co-authored a number of publications on media and democratic systems. Kasenally has been a Regan Fascell Democracy Fellow at the National Endowment for Democracy in Washington DC (2011-2012) and a Draper Hills Democracy Fellow at Stanford University (2015). She holds a PhD from the University of Sheffield and is fluent in English and French.

Dr. Sizwe Mabizela

Rhodes University's Vice Chancellor

Marietje Schaake

International Policy Director at Stanford University's Cyber Policy Center and International Policy Fellow at Stanford's Institute for Human-Centred Artificial Intelligence

Marietje Schaake is the international policy director at Stanford University's Cyber Policy Center and international policy fellow at Stanford's Institute for Human-Centered Artificial Intelligence. She is also the President of the Cyber Peace Institute. Between 2009 and 2019, Marietje served as a Member of European Parliament for the Dutch liberal democratic party where she focused on trade, foreign affairs and technology policies. Marietje is affiliated with a number of non-profits, including the European Council on Foreign Relations and the Observer Research Foundation in India, and writes a monthly column for the Financial Times and a bi-monthly column for the Dutch NRC newspaper

Mr Bakari S. Machumu

Executive Editor, MC & AG

Bakari Machumu is the Exceutive Editor of Mwananchi Communications Limited (MCL), Tanzania's leading print media group which publishes several newspapers and digital outlets in both English and Kiswahili, the lingua franca of Eastern Africa. A subsidiary of Nation Media Group, the largest media company in East Africa headquartered in neighbouring Kenya, MCL publishes Mwananchi, Mwanaspoti, The Citizen newspapers and several digital outlets, including MwananchiDigital YouTube Channel.
Bakari has been Managing Editor of The Citizen and held several senior editorial positions in his media group and spearheaded digital transformation of MCL. With more than 21 years of journalism experience, Bakari is a board member of the Inter Region Economic Network in Kenya; board member of Tanzania Editors' Forum; and a board member of the Governing Council of the Media Council of Tanzania. He holds a BA from Sokoine University of Agriculture and an MBA from the Eastern and Southern African Management Institute

Mr Churchill Otieno

Head of Development & Learning at Nation Media Group, Kenya

As a young journalist, Churchill Otieno was among pioneers of online and digital journalism in Kenya and the wider East Africa. He is Head of Development & Learning at Nation Media Group. Besides being a hands-on editor in his day job, Churchill has scholarly interests in digital media and has published several peer-reviewed articles in journals and professional publications. In May 2017, Churchill was named by the International Centre for Journalists (ICFJ) to a global panel seeking effective ways to counter fake news. He is also an international speaker on sustainability of independent journalism and an authority in newsroom adaptation to new media. A career journalist, Churchill has risen up the ranks from a correspondent to a senior editor. Churchill Otieno is the President of the Kenya Editors' Guild and also founding President of the Eastern Africa Editors' Society.

Mr Daniel Cuthbert

Global Head of Security Research for Banco Santander

Daniel Cuthbert struggles with biographies and feels weird speaking in the third person. His day job is being the Global Head of Security Research for Banco Santander, which means researching ways to protect hundreds of millions of customers and staff. He also works as a documentary photography, holding a master's degree in Photojournalism & Documentary Photography from the University of the Arts in London.

Mr Francis Mdlongwa

Director Highway Africa

Francis heads Rhodes University's Sol Plaatje Institute (SPI) for Media Leadership. He joined the SPI – Africa's only university-level institute which educates and trains graduates and editors in media leadership and management – in 2004.

Mdlongwa distinguished himself as an international desk editor, bureau chief and senior roving international correspondent of Reuters, the world's leading news and information agency, which employed him in several world capitals, including London, Nairobi and Harare, in the 1980s and 1990s.

He broke the story of the 1991 overthrow of Soviet President Mikhail Gorbachev and covered Africa's civil wars and peace in diverse countries stretching from Sudan and Ethiopia in the North to Angola and Lesotho in the South. He reported on landmark elections in the 1990s which ushered in multi-party democracy in countries such as South Africa, Malawi and Kenya.

Mdlongwa has headed several African media. He has been Group Editor-in-Chief of Associated Newspapers, publishers of Zimbabwe's Daily News, which was banned by the government in 2003; he was Editor-in-Chief of the Financial Gazette, an authoritative financial newspaper based in Harare, for nearly a decade; and he was head of news and current affairs at Channel Africa, the external news service of the South African Broadcasting Corporation (SABC).

He is a media consultant who has run journalism and media management training programmes in the former Eastern Bloc nations of Serbia and Montenegro, and in African countries such as Botswana, Egypt, Ethiopia, Kenya, Tanzania, South Africa and Zimbabwe, working on behalf of the International Research & Exchanges Board based in Washington DC, and the Reuters Foundation.

For four years since 2004, he taught journalism courses such as news and features writing; news analysis and editorial and opinion pieces; and economics, business and financial reporting in Addis Ababa University's Graduate School of Journalism. Between 2009 and 2010, he led a team of international academics which designed and established the first media management postgraduate course in the Middle East. Based at Cairo University – Egypt's oldest university – the course was taught by several international academics, including Mdlongwa. He holds an MBA in Global Management from Durham University in the United Kingdom.

Mr Rod Amner

Senior Lecturer, Rhodes University

Rod Amner worked as a writer, sub-editor and editor for a range of news agencies, newspapers and magazines in South Africa for more than 10 years before joining the country's premier School of Journalism and Media Studies at Rhodes University. A former editor and director of the Development Media Agency, he has a long-standing interest in the theory and practice of alternative 'journalisms', including public journalism, solutions/constructive journalism, engaged and participatory journalism. He is currently researching and testing alternative approaches to education reporting and participatory communication for his PhD.

Mr Sbu Ngalwa

SANEF Chairperson

Sbu Ngalwa is an experienced journalist with 18 years experience. Sbu has previously held a number of senior positions at various publications – including as Politics Editor at the Sunday Times and Editor-in-Chief of the Daily Dispatch and DispatchLive.
He has also worked as a Parliamentary Correspondent for Independent Newspapers. He is currently the Politics Editor at Newzroom Afrika – DStv Channel 405.

Mr Styli Charalambous

Publisher & CEO, Daily Maverick

Following his qualification as a Chartered Accountant, Styli worked in London in various projects teams at investment banks before returning to South Africa in 2006. He entered the world of media in 2009 when he co-founded Daily Maverick with Branko Bkric. As publisher and CEO, Styli has helped shape the growth of the organisation from a startup to a medium-sized publisher that now employs 80 people and enjoys an influential role in the media and political landscape of South Africa. Along with overseeing the commercial efforts of the business, Styli is intimately involved in the product and technology areas of Daily Maverick as well as having designed its membership programme.

Ms Nathalie Ndongo-She

Resident Coordinator of the United Nations Development System in the Kingdom of Eswatini

Ms. Nathalie Ndongo-Seh has been serving as the United Nations Resident
Coordinator in the Kingdom of Eswatini since December 2018. She was previously
the Chief of Staff of the United Nations Office to the African Union (UNOAU), as well
as Chief of Staff in the Office of the Special Envoy for Sudan and South Sudan
(OSESSS) in Addis Ababa, Ethiopia. Ms. Ndongo-Seh is a former Attorney at-Law,
who started her career with the United Nations in 2000 in East Timor as a Legal
Officer. Over the past 21 years, she has accumulated wide-ranging United Nations
peacekeeping and political experience in Afghanistan, Liberia, Israel, Sudan, South
Sudan, Burundi, and Ethiopia. She has worked in the fields of peace and security;
justice and the rule-of-law; governance; partnerships building; institution-building;
resource mobilization; ethics, conduct and discipline; and management.
Ms. Ndongo-Seh began her international career in the private sector in France,
Cameroon and Ivory Coast. She holds a Bachelor's Degree in Commercial Law; a
Master's Degree in International Law; and a postgraduate Degree in International
Economic Law, all obtained from Pantheon-La Sorbonne University in Paris, France.
She is the mother of Alexia-Raphaelle and Jayden Preston.

Nathan Geffen, PhD

Founder and Editor, Groundup

Nathan Geffen is the founder and editor of GroundUp, a news agency based in Cape Town that focuses on human rights related stories. He was alternatively the Treasurer, National Manager and Policy Director of the Treatment Action Campaign (TAC) from 2000 to 2013. He was the editor of TAC's magazine, Equal Treatment, until 2008. He is the author of Debunking Delusions: The inside story of the Treatment Action Campaign, and the author of numerous academic and media articles. Geffen has a PhD in computer science from the University of Cape Town. His doctorate examined algorithms for modelling sexually transmitted infectious diseases.

Prof. Anthea Garman

Head of the School of Journalism and Media Studies

Professor Anthea Garman is Acting Head of the School of Journalism and Media Studies. She chairs the Highway Africa steering committee and leads the NRF-funded project Licence to Talk which investigates the mediated South African public sphere. She teaches journalism writing, multimedia storytelling and academic writing.

Prof. Cameren Peter

Centre for Analytics and Social Change at UCT Business School, South Africa

Camaren Peter (PhD) is an Associate Professor with the Allan Gray Centre for Values-Based Leadership at the Graduate School of Business at the University of Cape Town. He holds a cum laude BSc (Hons) degree in theoretical physics, an MSc in astrophysics, and a PhD in Business Administration. He is also the Executive Head and Director of the Centre for Analytics and Behavioural Change. His academic research and practice leverages complexity theory to tackle the grand challenges of the 21st Century. These range from political, technological and socio-cultural transitions and their implications, to powerful global change phenomena such as the Fourth Industrial Revolution, urbanization, resource scarcity, ecosystems degradation, and climate change. He is an author, has published in both theory and practice, and has worked with a variety of global institutions and organisations.

Prof. Sarah H Chiumbu

Associate Professor in the School of Communication at the University of Johannesburg, South Africa

Prof Sarah Chiumbu is an Associate Professor in the School of Communication at the University of Johannesburg. Before joining the University of Johannesburg, she was Senior Research Specialist in the Human and Social Development Research Programme at the Human Sciences Research Council (HSRC). She also spent seven years at the University of Witwatersrand where she was a senior lecturer in media and communication studies. She holds a PhD and MA in media studies from the University of Oslo, Norway. Her research interests include media, democracy and citizenship, digital and alternative media, policy studies, social movements, African political thought, decolonial and postcolonial theories. Recent publications include "Towards a Decolonial Critical Political Economy of the Media: Some Initial Thoughts' (Communicatio: South African Journal of Communication Theory and Research, 2020, co-authored with Mandla Radebe); a book on media and decoloniality co-edited with Mehita Iqani (Media Studies: Critical African and Decolonial Approaches. Oxford University Press, 2019); and two forthcoming books — Radio, Public Life and Citizen Deliberation in South Africa Routledge, 2021) and Television in the Digital Age: Disjuncture, Continuities and Prospects (Palgrave Macmillan, 2021), both co-edited with Gilbert Motsaathebe.

Prof. Tawana Kupe

Academic and Vice Chancellor of the University of Pretoria

Professor Tawana Kupe is the Vice-Chancellor and Principal of the University of Pretoria and a Professor of Media Studies. He holds a BA Honours and Masters degrees in English from the University of Zimbabwe, and a DPhil in Media Studies from University of Oslo, Norway. Prof Kupe is the Africa Co-Chair of the Australia Africa Universities Network (AAUN) since 2019, and an Honorary Doctorate in Humanities was bestowed on him by Michigan State University in December 2019. Prof Kupe has a notable publication record, having authored journal articles, books and book chapters in his main discipline, Media Studies and Journalism. He has played a key role in the establishment of select new innovative initiatives at Wits, of which the latest in 2018 was for the Africa Centre for the Study of the United States. He is an active member of several civil society organisations, including the AmaBhungane Centre for Investigative Journalism, and is Chairman of the Board of Media Monitoring Africa since 2005. He has been a judge and convenor of multiple major journalism awards in South Africa and is a member of the Council of the International Association of Media and Communication Research (IAMCR). He has recently been appointed as a Council Member and Trustee of the Association of Commonwealth Universities (ACU) Council in the United Kingdom, as well as a member of the National Advisory Council on Innovation (NACI) in South Africa. He is also a member of the Advisory Committee of the South African Sustainable Development Goals (SDG) Policy Support Initiative, a tripartite partnership between the Government of South Africa, led by the Presidency, the German Government (assisted by Gesellschaft für Internationale Zusammenarbeit) and the South African SDG Hub hosted at the University of Pretoria. Professor Kupe is a popular invited speaker, academic expert and regular commentator on issues of media performance on radio, television and the print media in South Africa for local and international media.

Prof. Zizi Papacharissi

Professor and Head of the Communication Department, University of Illinois-Chicago, USA

Zizi Papacharissi is Professor and Head of the Communication Department, Professor of Political Science at the University of Illinois-Chicago, and University Scholar at the University of Illinois System. Her work focuses on the social and political consequences of online media. She has published nine books, over 70 journal articles and book chapters, and serves on the editorial board of 15 journals. Zizi is the founding and current Editor of the open access journal Social Media & Society. She has collaborated with Apple, Facebook, Microsoft, and Oculus, and has participated in closed consultations with the Obama 2012 election campaign. She sits on the Committee on the Health and Well-Being of Young Adults, funded by the National Academies of Science, the National Research Council, and the Institute of Medicine in the US, and has been invited to lecture about her work on social media in several universities and research institutes in Europe, Asia, Africa, and the Americas. Her work has been translated into Greek, German, Korean, Chinese, Hungarian, Italian, Turkish, and Persian. Her 10th book, titled After Democracy: Imagining our Political Future, is out now from Yale University Press.