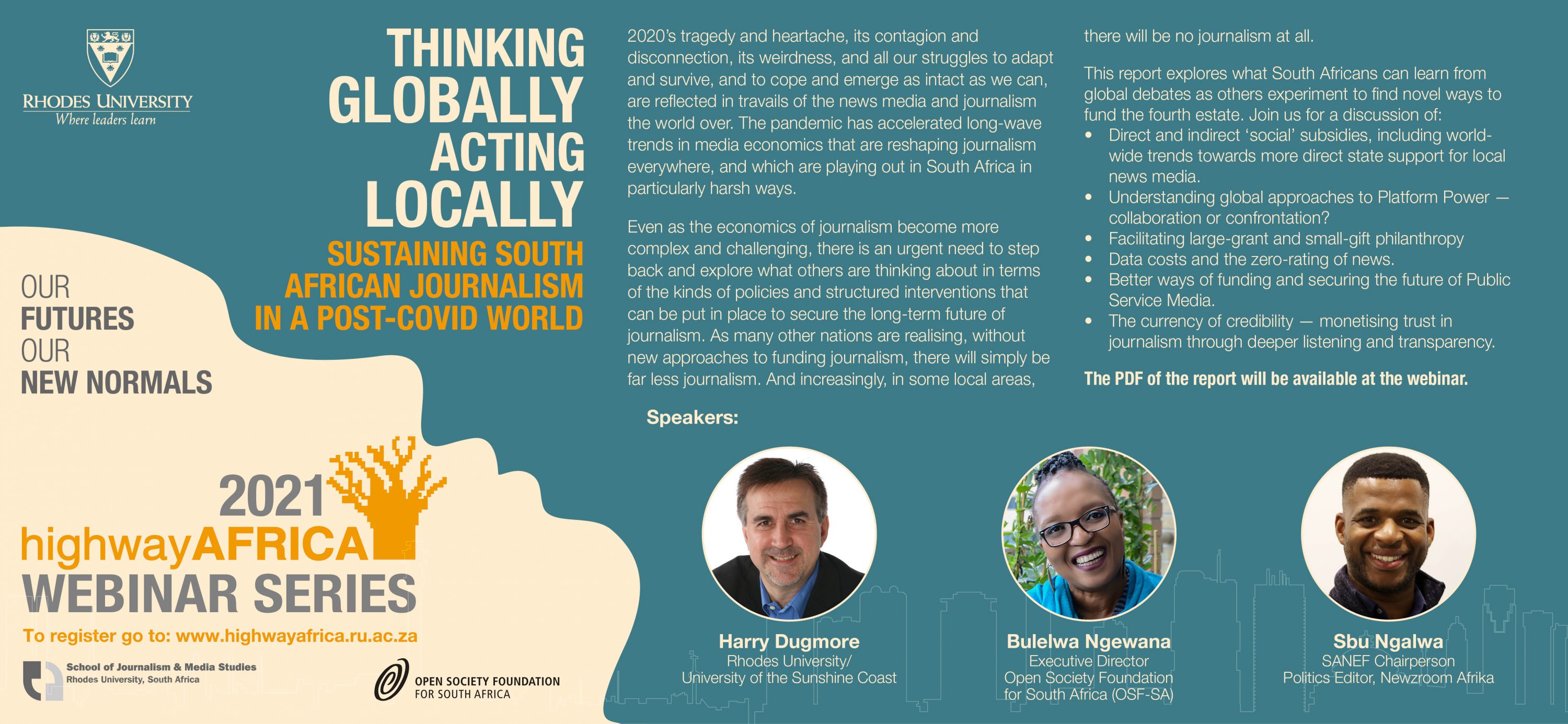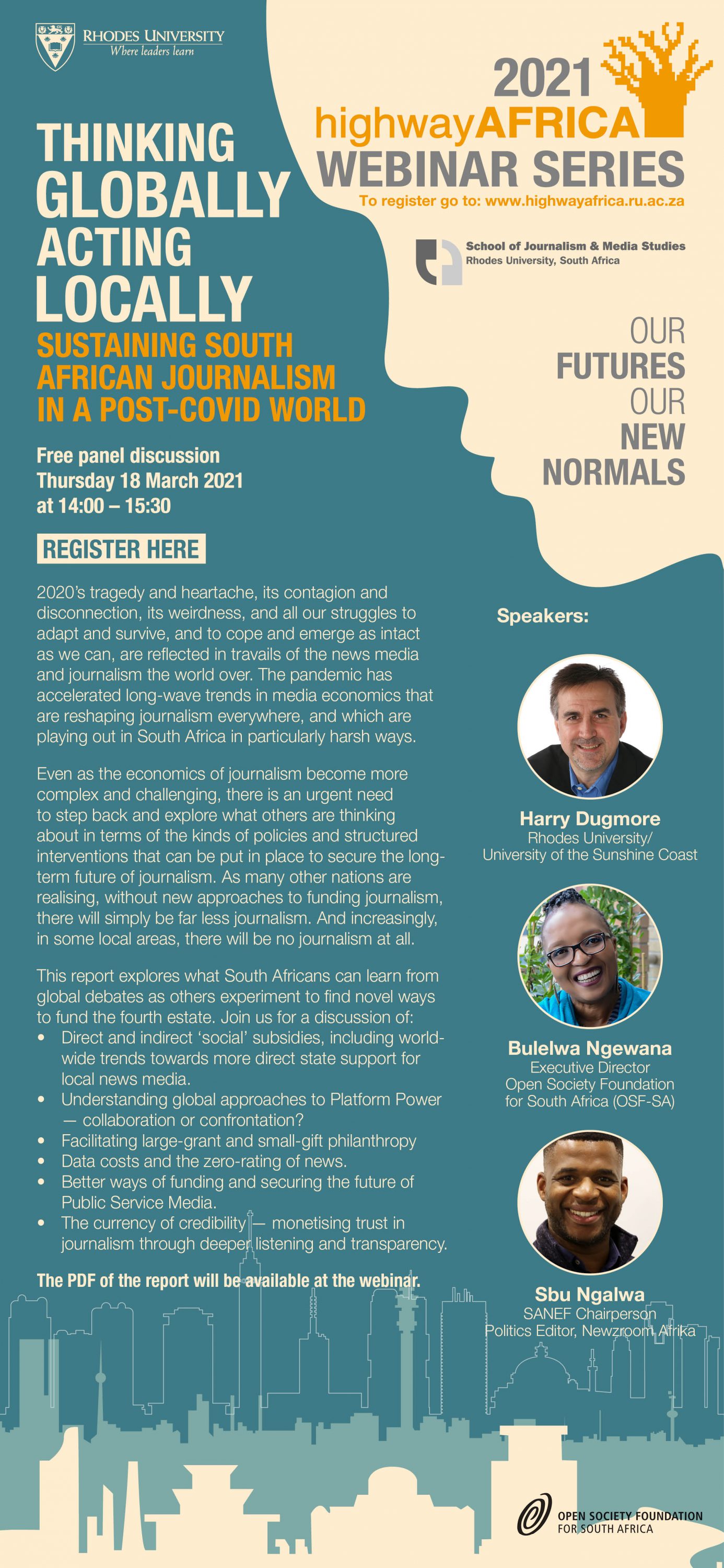 Thinking Globally, Acting Locally: Sustaining South African Journalism in a post-Covid World
18 Mar 2021
- Virtual- Zoom
Local Date:
Mar 18 2021
|
Local Time:
8:00 am - 9:30 am
Discover the top topics
---
Join us for a discussion focusing on the following key issues:
Direct and indirect 'social' subsidies, including world-wide trends towards more direct state support for local news media;
Understanding global approaches to Platform Power — collaboration or confrontation?;
Facilitating large-grant and small-gift philanthropy; and
Data costs and the zero-rating of news.
Better ways of funding and securing the future of Public Service Media
The currency of credibility – monetising trust in journalism through deeper listening and transparency.