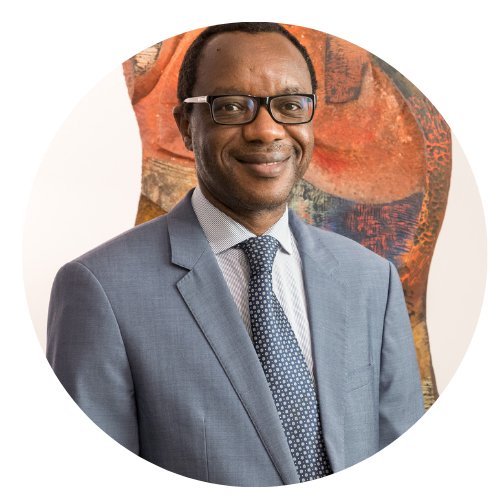 Prof. Tawana Kupe
Academic and Vice Chancellor, University of Pretoria
Professor Tawana Kupe is the Vice-Chancellor and Principal of the University of Pretoria and a Professor of Media Studies. He holds a BA Honours and Masters degrees in English from the University of Zimbabwe, and a DPhil in Media Studies from University of Oslo, Norway. Prof Kupe is the Africa Co-Chair of the Australia Africa Universities Network (AAUN) since 2019, and an Honorary Doctorate in Humanities was bestowed on him by Michigan State University in December 2019.
Prof Kupe has a notable publication record, having authored journal articles, books and book chapters in his main discipline, Media Studies and Journalism. He has played a key role in the establishment of select new innovative initiatives at Wits, of which the latest in 2018 was for the Africa Centre for the Study of the United States. He is an active member of several civil society organisations, including the AmaBhungane Centre for Investigative Journalism, and is Chairman of the Board of Media Monitoring Africa since 2005. He has been a judge and convenor of multiple major journalism awards in South Africa and is a member of the Council of the International Association of Media and Communication Research (IAMCR).
He has recently been appointed as a Council Member and Trustee of the Association of
Commonwealth Universities (ACU) Council in the United Kingdom, as well as a member of
the National Advisory Council on Innovation (NACI) in South Africa. He is also a member of the Advisory Committee of the South African Sustainable Development Goals (SDG) Policy Support Initiative, a tripartite partnership between the Government of South Africa, led by the Presidency, the German Government (assisted by Gesellschaft für Internationale
Zusammenarbeit) and the South African SDG Hub hosted at the University of Pretoria.
Professor Kupe is a popular invited speaker, academic expert and regular commentator on
issues of media performance on radio, television and the print media in South Africa for local
and international media.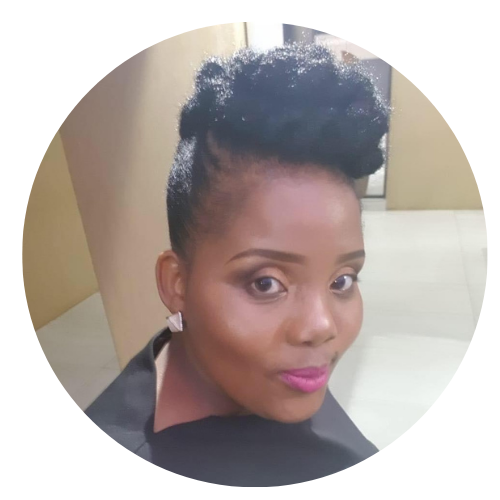 Ms Slindile Khanyile
Director, Likhanyile tutoring media group
Slindile Khanyile is a versatile journalist with more than 22 years of mainstream media experience. In September 2020, she co-founded Umbele, an isiZulu online business publication, the first of its kind in South Africa. Umbele covers economics, labour, personal finance, agriculture, SMME and executive profiles through articles, podcasts and videos.
Until end of July last year, Slindile was the editor of Isolezwe, an isiZulu daily newspaper owned by Independent Media SA. She has deputy editor of the Daily News within the same stable and, prior to that work assignment, she was the founding editor of Isolezwe Ngomgqibelo (Isolezwe on Saturday), the first Saturday vernacular title in South Africa.
Slindile was a financial journalist at Business Report, covering the health sector, state-owned entities and franchise firms. This was after she had been a soccer journalist for seven years.
Her journalism career began in 1999 at the South African Broadcasting Corporation, where she worked as a field reporter and a producer of current affairs. Slindile is currently a master's degree candidate at the University of Kwazulu-Natal, researching whether or not running newsrooms with donor funding is a sustainable business model. She holds a Postgraduate Diploma in Business Management, an Advanced Certificate in Management Studies, and a Journalism Diploma.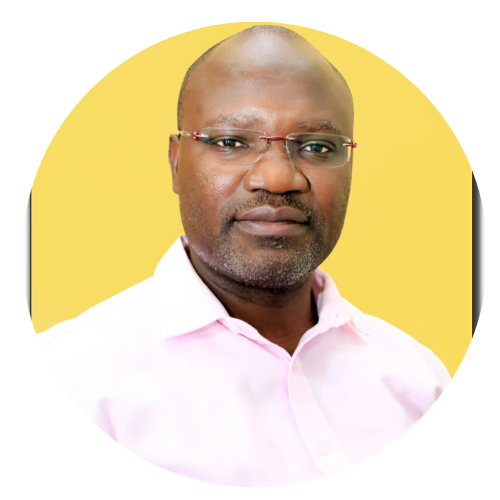 Mr Churchill Otieno
Head of Development & Learning at Nation Media Group, Kenya
As a young journalist, Churchill Otieno was among pioneers of online and digital journalism in Kenya and the wider East Africa. He is Head of Development & Learning at Nation Media Group. Besides being a hands-on editor in his day job, Churchill has scholarly interests in digital media and has published several peer-reviewed articles in journals and professional publications. In May 2017, Churchill was named by the International Centre for Journalists (ICFJ) to a global panel seeking effective ways to counter fake news. He is also an international speaker on sustainability of independent journalism and an authority in newsroom adaptation to new media. A career journalist, Churchill has risen up the ranks from a correspondent to a senior editor. Churchill Otieno is the President of the Kenya Editors' Guild and also founding President of the Eastern Africa Editors' Society.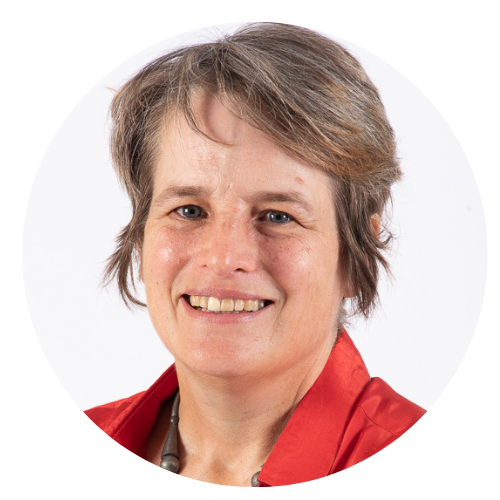 Dr Alette Schoon
Senior lecturer, School of Journalism and Media Studies, Rhodes University
Dr Alette Schoon currently runs an MA programme in Science Communication in collaboration with Professor Janice Limson at Rhodes University. She holds a PhD in Journalism and Media Studies from the University of Cape Town and a BSc in Mathematics and Applied Mathematics from the University of Pretoria.
She also completed a diploma in Film and Video Technology from Pretoria Technikon (now Tshwane University of Technology), and an MA from Rhodes University.
Alette is a senior lecturer in the School of Journalism and Media Studies at Rhodes University, where she teaches documentary filmmaking and various postgraduate courses in digital theory and journalism.
Before entering academia, Alette worked for more than a decade as a documentary filmmaker and educational television producer. Her work was regularly broadcast on national broadcasters SABC and eTV and several of her documentaries travelled to international film festivals. Her documentary film Makhotso:Wild on Wheels won the audience award at the first Perspectiva International Disability Film Festival in Moscow. Alette also has experience working as a computer programmer and a media trainer in the NGO sector.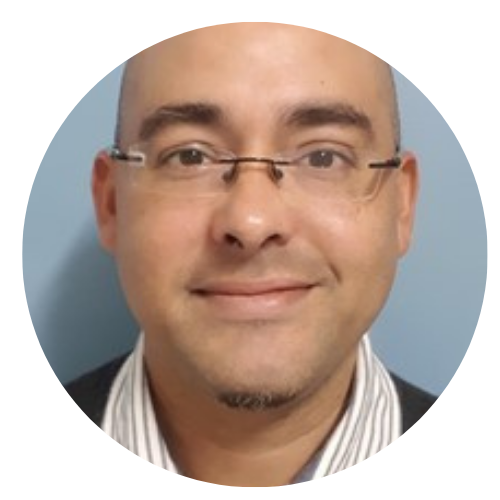 Prof. Cameren Peter
Associate Professor, Allan Gray Centre for Values-Based Leadership at the Graduate School of Business at the University of Cape Town
Camaren Peter (PhD) is an Associate Professor with the Allan Gray Centre for Values-Based Leadership at the Graduate School of Business at the University of Cape Town. He holds a cum laude BSc (Hons) degree in theoretical physics, an MSc in astrophysics, and a PhD in Business Administration. He is also the Executive Head and Director of the Centre for Analytics and Behavioural Change. His academic research and practice leverages complexity theory to tackle the grand challenges of the 21st Century. These range from political, technological and socio-cultural transitions and their implications, to powerful global change phenomena such as the Fourth Industrial Revolution, urbanization, resource scarcity, ecosystems degradation, and climate change. He is an author, has published in both theory and practice, and has worked with a variety of global institutions and organisations.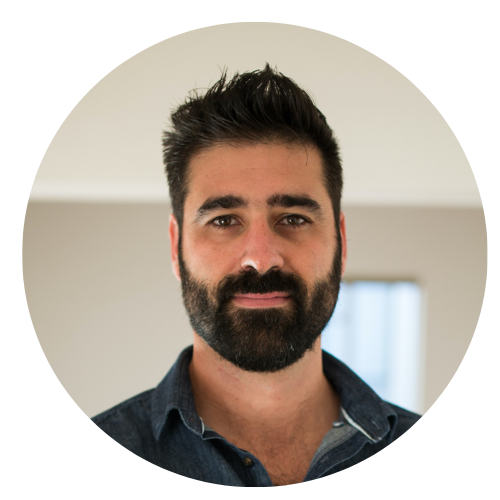 Mr Styli Charalambous
Publisher & CEO, Daily Maverick
Following his qualification as a Chartered Accountant, Styli worked in London in various projects teams at investment banks before returning to South Africa in 2006. He entered the world of media in 2009 when he co-founded Daily Maverick with Branko Bkric. As publisher and CEO, Styli has helped shape the growth of the organisation from a startup to a medium-sized publisher that now employs 80 people and enjoys an influential role in the media and political landscape of South Africa. Along with overseeing the commercial efforts of the business, Styli is intimately involved in the product and technology areas of Daily Maverick as well as having designed its membership programme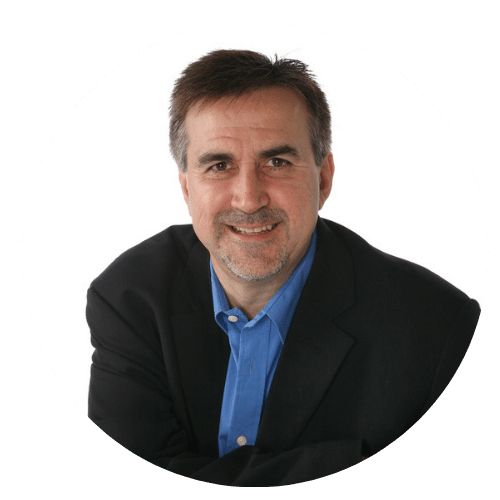 Prof. Harry Dugmore
Senior Lecturer in Communication at the University of the Sunshine Coast's new Moreton Bay campus, in Brisbane, Australia
Harry Dugmore was Associate Professor at Rhodes University's School of Journalism and Media Studies (JMS) for all of the 2010s, and was on the board of Grocott's Mail, South Africa's oldest independent newspaper for 10 years while at the JMS. He was also involved with the annual Highway Africa conference in various capacities for a decade. Harry is the author of the 2018 report Paying the Piper: The sustainability of the news industry and journalism in South Africa in a time of digital transformation and political uncertainty. Harry is currently Senior Lecturer in Communication at the University of the Sunshine Coast's new Moreton Bay campus, in Brisbane, Australia.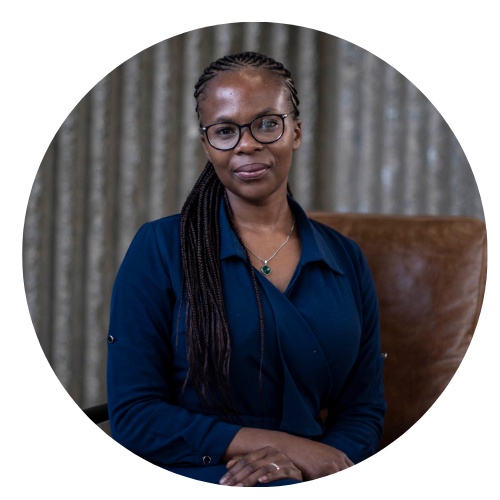 Ms Athandiwe Saba
Data Desk Editor at Mail & Guardian
Athandiwe Saba is a multi-award-winning journalist who is passionate about data, human interest issues and governance.
With more than a decade in the profession, she has grown her penchant for data-driven journalism and has been recognised with the best in the world. She formed part of the shortlist of the Editors Network's Data Journalism Awards. She has also established the Mail & Guardian Data Desk, which has used computer-assisted techniques to delve into Treasury's financial spending trends, the elections, crime statistics and the pandemic. Currently the head of news at one of South Africa's leading news platforms, the Mail & Guardian, she is also a co-author of We are Going to Kill Each Other Today: The Marikana Story. She has been a guest speaker at the Transnational Law Institute seminar series at Kings College in London about the work she has done and continues to do with the Marikana community highlighting the massacre and what remains behind.
In her current role as head of news, her focus is on innovation and finding the balance for factually-driven and engaging journalism to thrive. She has also trained international journalists on the value of data, exploring data sources, verification and visualising data in partnership with the World Health Organisation and the International Centre for Journalism.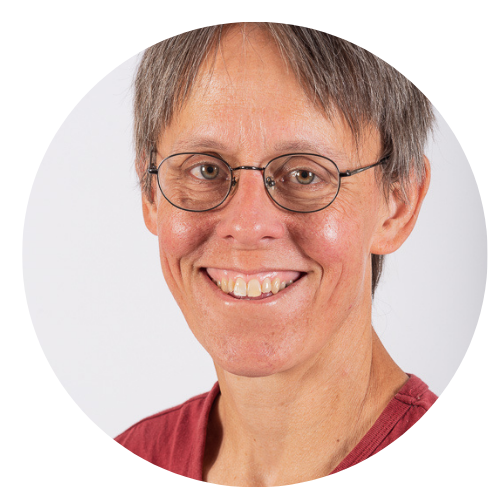 Dr Jeanne du Toit
Senior lecturer and Deputy Head of School in the School of Journalism and Media Studies at Rhodes University, in South Africa
Jeanne du Toit is a senior lecturer and Deputy Head of School in the School of Journalism and Media Studies at Rhodes University, in South Africa, where she currently also serves as deputy Head of School. She has a PhD in Social Science Methods from the University of Stellenbosch, focusing on the global history of journalism education. Her teaching area is audio journalism and multimedia storytelling. She serves as the Curriculum Chair of the school which involves the co-ordination of all curriculum review and strategic processes within the institution. Her research interest includes a focus on journalism education, multilingual journalistic practice and podcasting.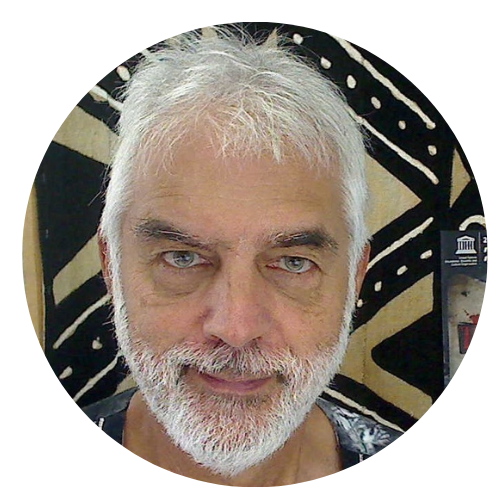 Prof. Guy Berger
Director for Policies and Strategies regarding Communication and Information at UNESCO
Guy Berger leads UNESCO's work in the United Nations Plan of Action on the Safety of Journalists and the Issue of Impunity; indicators for UNESCO's concept of Internet Universality, and monitoring of Sustainable Development Goal 16.10 indicators on safety of journalists, and guarantees of access to information.
Within his portfolio are UNESCO's commemorations of five international milestones each year, related to radio, press freedom, access to information, media and information literacy as well as ending impunity for crimes against journalists. He has overseen much of UNESCO's work on disinformation, including the major study 'Balancing Act: Countering Digital Disinformation while respecting Freedom of Expression'. He has a PhD from Rhodes University, South Africa, and has a long history of scholarship about press freedom in Africa.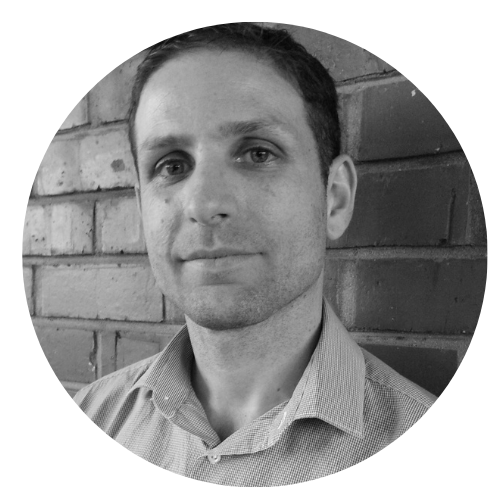 Mr Adi Eyal
Data researcher, open data activist, and digital technologist.
Adi Eyal is a data researcher, open data activist, and digital technologist. He is the founder of OpenUp, a civic tech laboratory that blends data and technology to drive social change.
OpenUp has architected a number of high-profile platforms that use data to empower governments and citizens to make more effective decisions. He is currently the lead data investigator at The Sentry, an investigative and policy team that follows the dirty money connected to African war criminals and transnational war profiteers and seeks to shut those benefiting from violence out of the international financial system.
Named as one of the 40 under-40s' most influential in the South African media landscape by The Media Online, Adi was instrumental in launching Africa's first data journalism academy, as well as a fully-fledged data journalism newsroom. He has won numerous awards for his work in media innovation, including the Vodacom Journalist of the Year, the Taco Kuiper Award for Investigative Journalism, and the Global Shining Light award for Investigative Journalism. Adi was awarded a fellowship by the International Centre for Journalists, an affiliate of the Collaborative Centre for International Journalism, and is a regular contributor at the African Investigative Journalism Conference.
He is a board member at My Vote Counts, an organisation that campaigns for a South African political system that upholds and reflects the constitutional principles of transparency, inclusiveness and accountability. Adi believes that datasets contain hidden stories ready to be discovered by those with the patience and curiosity to look.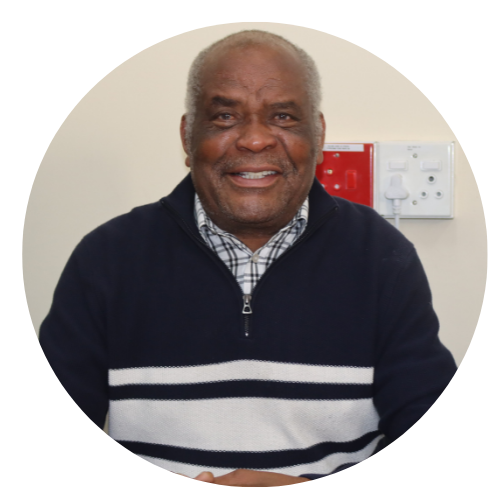 Mr Francis Mdlongwa
Director of Sol Plaatje Institute for Media Leadership and of Highway Africa, Rhodes University
Francis heads Rhodes University's Sol Plaatje Institute (SPI) for Media Leadership. He joined the SPI – Africa's only university-level institute which educates and trains graduates and editors in media leadership and management – in 2004. His work grade is that of associate professor. Mdlongwa distinguished himself as an international desk editor, bureau chief and senior roving international correspondent of Reuters, the world's leading multi-platform news and information agency, which employed him in several world capitals, including London, Nairobi and Harare, in the 1980s and 1990s. He broke the story of the 1991 overthrow of Soviet President Mikhail Gorbachev and covered Africa's civil wars and peace in diverse countries stretching from Sudan and Ethiopia in the North to Angola and Lesotho in the South. He reported on landmark elections in the 1990s which ushered in multi-party democracy in countries such as South Africa, Malawi and Kenya. Mdlongwa has headed several African media. He has been Group Editor-in-Chief of Associated Newspapers, publishers of Zimbabwe's Daily News, which was banned by the government in 2003; for nearly a decade he was Editor-in-Chief of the Financial Gazette, an authoritative financial newspaper based in Harare; and he was head of news and current affairs at Channel Africa, the external news service of the South African Broadcasting Corporation (SABC). He is also director of Highway Africa.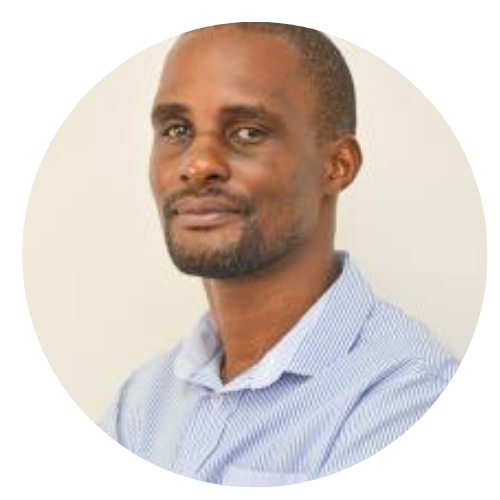 Prof. Admire Mare
Associate Professor and Deputy Head in the Department of Communication at the Namibia University of Science and Technology, Windhoek, Namibia
Admire Mare is an Associate Professor and Deputy Head in the Department of Communication at the Namibia University of Science and Technology, Windhoek, Namibia. He is also a Senior Research Associate at the University of Johannesburg's Faculty of Humanities. His research interests include analyzing the intersection between technology and society, digital journalism, social media and politics, media and democracy, media and conflict and the role of artificial intelligence in newsrooms. He currently leads the international research project 'Social Media, Misinformation and Elections in Kenya and Zimbabwe' (SoMeKeZi) funded by the Social Science Research Council (2019-2021). He is also the co-author of 'Participatory Journalism in Africa Digital News Engagement and User Agency in the South' (New York: Routledge, 2021, with Hayes Mawindi Mabweazara). He is also the co-editor of 'Media, Conflict and Peacebuilding in Africa: Empirical and Conceptual Considerations'.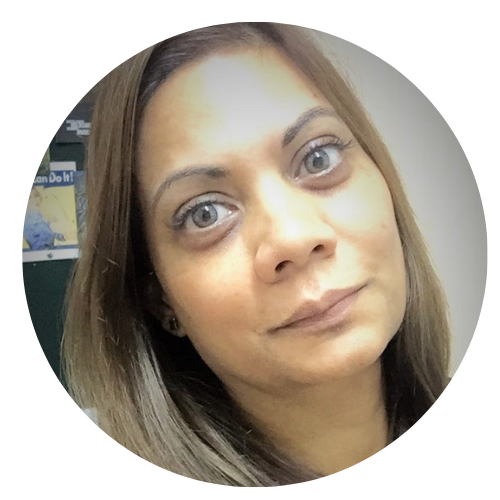 Dr Roukaya Kasenally
CEO, African Media Initiative (AMI) and Associate Professor in Media and Political Systems at the University of Mauritius.
Roukaya Kasenally is the CEO of the African Media Initiative (AMI). She held prior positions at AMI as the Director of Programmes and Knowledge Management (2012–2014) and Senior Advisor (2015-2017). Kasenally is also a democracy scholar and an Associate Professor in Media and Political Systems at the University of Mauritius.
She has wide experience working in Africa as a consultant for a number of International and Pan African institutions on media and democratic governance. She is currently the Chair of the Electoral Institute for Sustainable Democracy in Africa (EISA) and a board member of the West Africa Democracy Radio (WADR).
Kasenally has authored/co-authored a number of publications on media and democratic systems. Kasenally has been a Regan Fascell Democracy Fellow at the National Endowment for Democracy in Washington DC (2011-2012) and a Draper Hills Democracy Fellow at Stanford University (2015). She holds a PhD from the University of Sheffield and is fluent in English and French.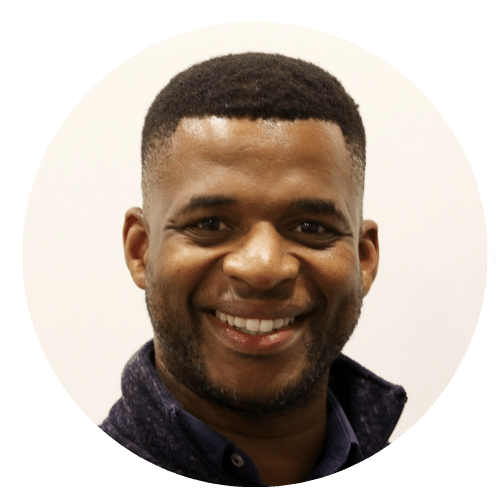 Mr Sbu Ngalwa
Chairperson, SANEF
Sbu Ngalwa is an experienced journalist with 18 years experience. Sbu has previously held a number of senior positions at various publications – including as Politics Editor at the Sunday Times and Editor-in-Chief of the Daily Dispatch and DispatchLive.
He has also worked as a Parliamentary Correspondent for Independent Newspapers. He is currently the Politics Editor at Newzroom Afrika – DStv Channel 405.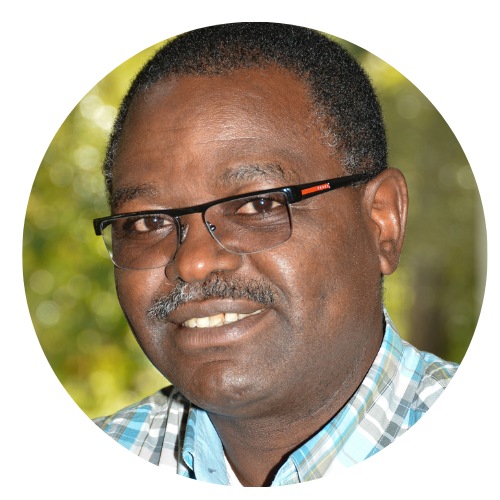 Prof. Francis Nyamnjoh
Professor, Social Anthropology at the UniversiCape Town, South Africa.
Francis B. Nyamnjoh is Professor of Social Anthropology at the University of Cape Town, South Africa. His scholarly books include: Africa's Media, Democracy and the Politics of Belonging (2005); Insiders and Outsiders: Citizenship and Xenophobia in Contemporary Southern Africa (2006); #RhodesMustFall: Nibbling at Resilient Colonialism in South Africa (2016); and The Rational Consumer: Bad for Business and Politics: Democracy at the Crossroads of Nature and Culture (2018). He is co-editor with Ingrid Brudvig of Mobilities, ICTs and Marginality in Africa: Comparative Perspectives.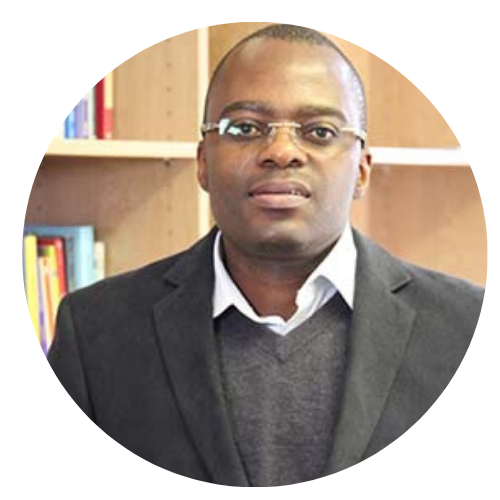 Dr Hayes Mabweazara
PhD, FHEA Lecturer in Media, Comms & International Journalism (Sociology) School of Social & Political Sciences University of Glasgow, Scotland
Dr Hayes Mabweazara has long-standing experience in both academic and professional media contexts. He joined the School of Social and Political Sciences from Falmouth University where he taught Journalism Studies for several years. Prior to coming to the UK, he taught journalism and cognate subject areas in his native country, Zimbabwe, at the National University of Science and Technology.
A journalism and media studies scholar focused on advancing the understanding of what is happening to news in a rapidly changing media environment, his research concentrates primarily on the intersections between digital media and mainstream journalism practice in Africa and the wider global South.
He explores how immediate conditions of practice and broader social circumstances set conditions for distinctive forms of new technology use, as well as how technologies are impacting traditional journalistic standards, values and practices. His publications in this area feature in a number of international peer reviewed journals and edited book volumes. Hayes is a Research Associate in the Department of Journalism, Film & AMP; Television at the University of Johannesburg, South Africa, and is a Fellow of The Higher Education Academy (FHEA), UK.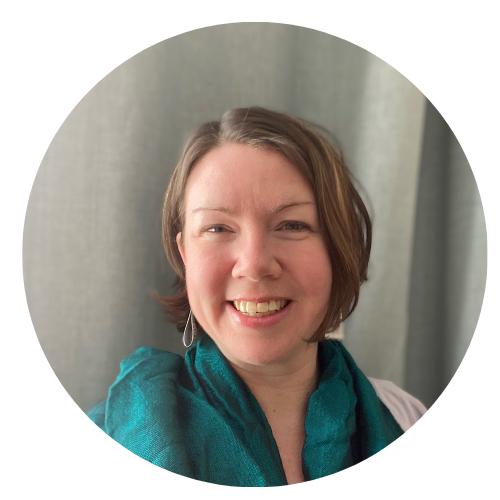 Ms Julie Middleton
Consortium Project Manager – Partnership for Social Accountability (PSA) Alliance, ActionAid International
Julie Middleton manages the Partnership for Social Accountability (PSA) Alliance, a consortium of organisations (consisting of ActionAid, PSAM, ESAFF, and SAfAIDS) that works to strengthen social accountability in health and agriculture in Southern Africa, with a focus on Malawi, Mozambique, Tanzania, Zambia and Zimbabwe. The project builds the capacity of state officials and parliamentarians to more effectively manage public funds, and supports civil society organisations, smallholder farmers and the media in holding leaders to account.
Before joining ActionAid, Julie managed projects focused on human rights, social accountability and civic participation at Southern Africa Trust, Freedom House Southern Africa and CIVICUS. Julie holds a masters degree in forced migration from Wits University, South Africa, and a honours degree in journalism and human rights from Carleton University, Canada.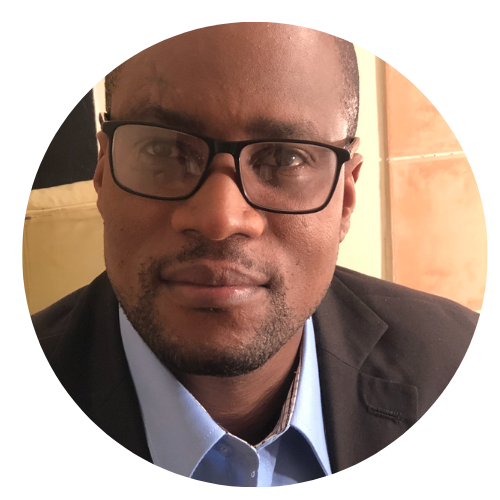 Mr David Moepeng
Cyber Literacy Advocate and MA candidate in Cyberpsychology, Nottingham Trent University
David Moepeng is a media professional come 'Cyber Literacy Advocate' in Botswana, where he founded and coordinates a public literacy campaign on cybersecurity under the name eBotho Cyberspace.
Prior to his career in cyber literacy advocacy, Moepeng worked as a radio journalist for 16 years in Yarona FM, an urban youth focused radio station based in the Botswana capital Gaborone, where he subsequently served as Station Manager for three years.
During his time as a journalist, Moepeng was also involved in press freedom advocacy through his role as Secretary-General of the Botswana Editors' Forum.
In his current role as a Cyber Literacy Advocate, Moepeng promotes cybersecurity awareness to the general public, but also to various sectors of society, including the media.
In 2020, the eBotho Cyberspace Campaign, in collaboration with the Botswana Regulatory Authority and European Union Mission in the country, hosted a workshop for local journalists on news reporting on cybersecurity. Moepeng is currently completing his Masters in Cyberpsychology at Nottingham University in the UK.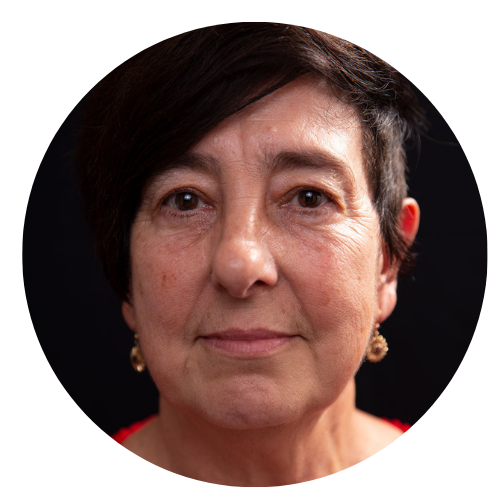 Prof Anthea Garman
Head of Journalism and Media Studies, Rhodes University
Professor Anthea Garman is the Head of the School of Journalism and Media Studies. She chairs the Highway Africa steering committee and leads the NRF-funded project Licence to Talk which investigates the mediated South African public sphere. She teaches journalism writing, multimedia storytelling and academic writing.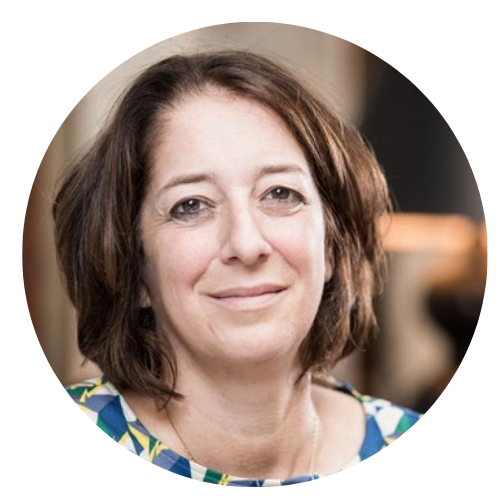 Dr Anya Schiffrin
Director, Columbia University's School of International and Public Affairs
Dr. Anya Schiffrin is the director of the technology and media specialization at Columbia University's School of International and Public Affairs and a senior lecturer who teaches on global media, innovation and human rights. She writes on journalism and development, investigative reporting in the global south and has published extensively over the last decade on the media in Africa and the extractive sector. Her PHD research was on solutions to the problem of online disinformation. With George Lugalambi, she is co-editor of African Muckraking: 75 years of Investigative journalism from Africa (Jakana 2017)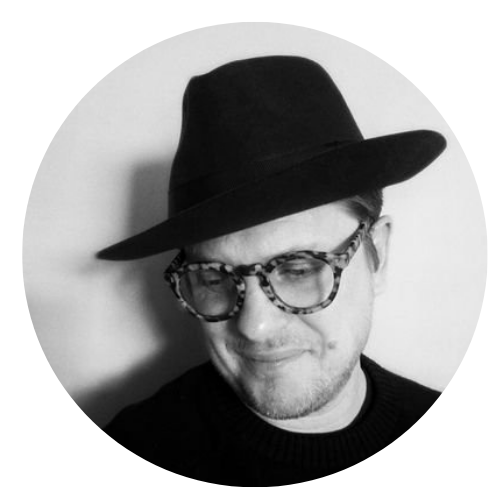 Mr Daniel Cuthbert
Global Head of Security Research for Banco Santander
Daniel Cuthbert struggles with biographies and feels weird speaking in the third person. His day job is being the Global Head of Security Research for Banco Santander, which means researching ways to protect hundreds of millions of customers and staff. He also works as a documentary photography, holding a master's degree in Photojournalism & Documentary Photography from the University of the Arts in London.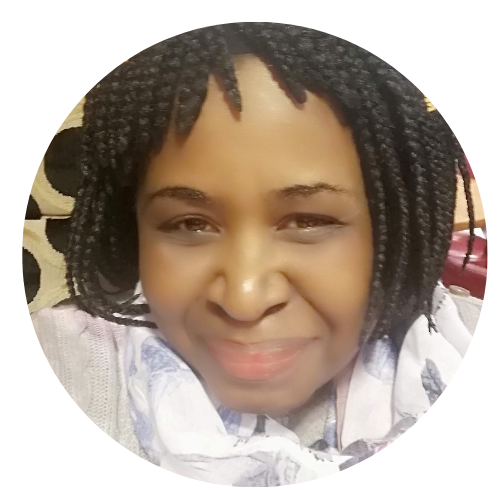 Prof Sarah H Chiumbu
Associate Professor in the School of Communication at the University of Johannesburg, South Africa
Prof Sarah Chiumbu is an Associate Professor in the School of Communication at the University of Johannesburg. Before joining the University of Johannesburg, she was Senior Research Specialist in the Human and Social Development Research Programme at the Human Sciences Research Council (HSRC). She also spent seven years at the University of Witwatersrand where she was a senior lecturer in media and communication studies. She holds a PhD and MA in media studies from the University of Oslo, Norway. Her research interests include media, democracy and citizenship, digital and alternative media, policy studies, social movements, African political thought, decolonial and postcolonial theories. Recent publications include "Towards a Decolonial Critical Political Economy of the Media: Some Initial Thoughts' (Communicatio: South African Journal of Communication Theory and Research, 2020, co-authored with Mandla Radebe); a book on media and decoloniality co-edited with Mehita Iqani (Media Studies: Critical African and Decolonial Approaches. Oxford University Press, 2019); and two forthcoming books — Radio, Public Life and Citizen Deliberation in South Africa Routledge, 2021) and Television in the Digital Age: Disjuncture, Continuities and Prospects (Palgrave Macmillan, 2021), both co-edited with Gilbert Motsaathebe.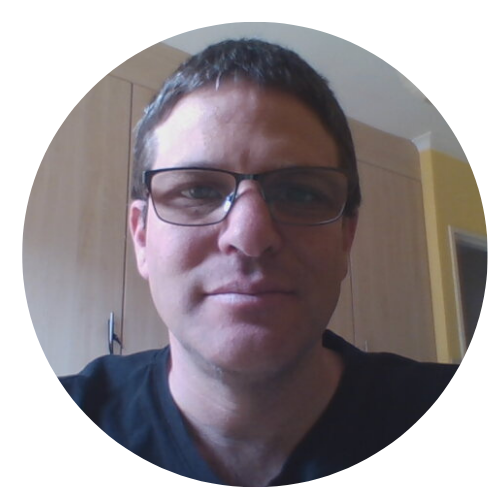 Dr Nathan Geffen
Founder and Editor, Groundup
Nathan Geffen is the founder and editor of GroundUp, a news agency based in Cape Town that focuses on human rights related stories. He was alternatively the Treasurer, National Manager and Policy Director of the Treatment Action Campaign (TAC) from 2000 to 2013. He was the editor of TAC's magazine, Equal Treatment, until 2008. He is the author of Debunking Delusions: The inside story of the Treatment Action Campaign, and the author of numerous academic and media articles. Geffen has a PhD in computer science from the University of Cape Town. His doctorate examined algorithms for modelling sexually transmitted infectious diseases.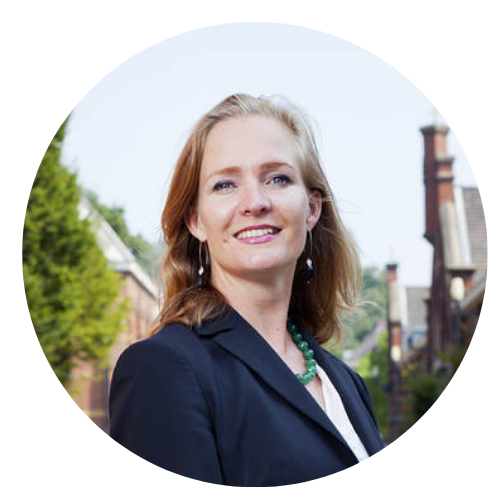 Ms Marietje Schaake
International Policy Director, Stanford University
Marietje Schaake is the international policy director at Stanford University's Cyber Policy Center and international policy fellow at Stanford's Institute for Human-Centered Artificial Intelligence. She is also the President of the Cyber Peace Institute.
Between 2009 and 2019, Marietje served as a Member of European Parliament for the Dutch liberal democratic party where she focused on trade, foreign affairs and technology policies. Marietje is affiliated with a number of non-profits, including the European Council on Foreign Relations and the Observer Research Foundation in India, and writes a monthly column for the Financial Times and a bi-monthly column for the Dutch NRC newspaper.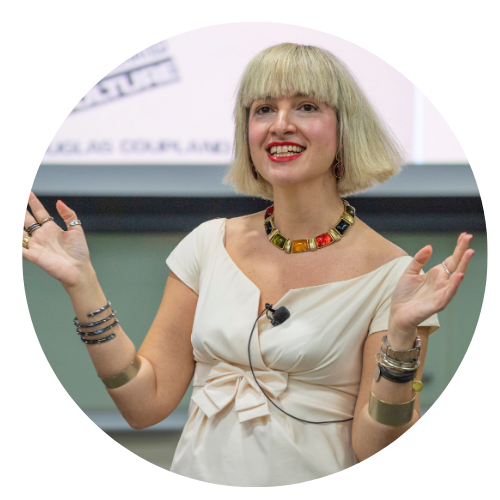 Prof. Zizi Papacharissi
Professor and Head of the Communication Department, University of Illinois-Chicago, USA
Zizi Papacharissi is Professor and Head of the Communication Department, Professor of Political Science at the University of Illinois-Chicago, and University Scholar at the University of Illinois System. Her work focuses on the social and political consequences of online media. She has published nine books, over 70 journal articles and book chapters, and serves on the editorial board of 15 journals. Zizi is the founding and current Editor of the open access journal Social Media & Society. She has collaborated with Apple, Facebook, Microsoft, and Oculus, and has participated in closed consultations with the Obama 2012 election campaign. She sits on the Committee on the Health and Well-Being of Young Adults, funded by the National Academies of Science, the National Research Council, and the Institute of Medicine in the US, and has been invited to lecture about her work on social media in several universities and research institutes in Europe, Asia, Africa, and the Americas. Her work has been translated into Greek, German, Korean, Chinese, Hungarian, Italian, Turkish, and Persian. Her 10th book, titled After Democracy: Imagining our Political Future, is out now from Yale University Press.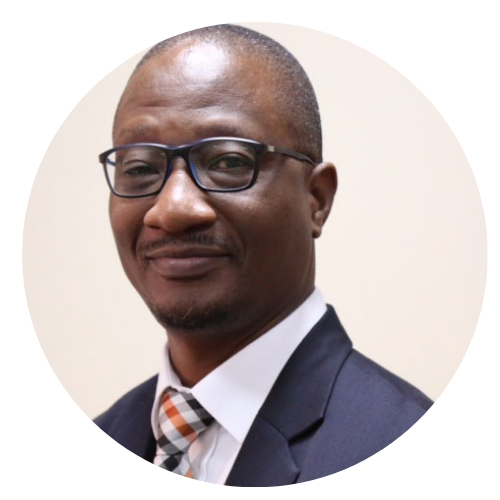 Mr Bakari Muchumu
Executive Editor, MC & AG
Bakari Machumu is the Exceutive Editor of Mwananchi Communications Limited (MCL), Tanzania's leading print media group which publishes several newspapers and digital outlets in both English and Kiswahili, the lingua franca of Eastern Africa. A subsidiary of Nation Media Group, the largest media company in East Africa headquartered in neighbouring Kenya, MCL publishes Mwananchi, Mwanaspoti, The Citizen newspapers and several digital outlets, including MwananchiDigital YouTube Channel.
Bakari has been Managing Editor of The Citizen and held several senior editorial positions in his media group and spearheaded digital transformation of MCL. With more than 21 years of journalism experience, Bakari is a board member of the Inter Region Economic Network in Kenya; board member of Tanzania Editors' Forum; and a board member of the Governing Council of the Media Council of Tanzania. He holds a BA from Sokoine University of Agriculture and an MBA from the Eastern and Southern African Management Institute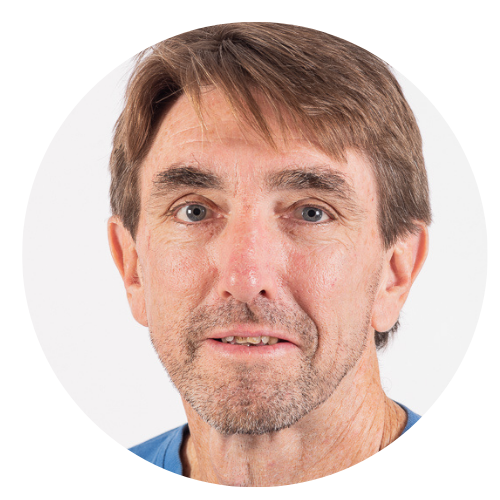 Mr Rod Amner
Senior Lecturer, Rhodes University
Rod Amner worked as a writer, sub-editor and editor for a range of news agencies, newspapers and magazines in South Africa for more than 10 years before joining the country's premier School of Journalism and Media Studies at Rhodes University. A former editor and director of the Development Media Agency, he has a long-standing interest in the theory and practice of alternative 'journalisms', including public journalism, solutions/constructive journalism, engaged and participatory journalism. He is currently researching and testing alternative approaches to education reporting and participatory communication for his PhD.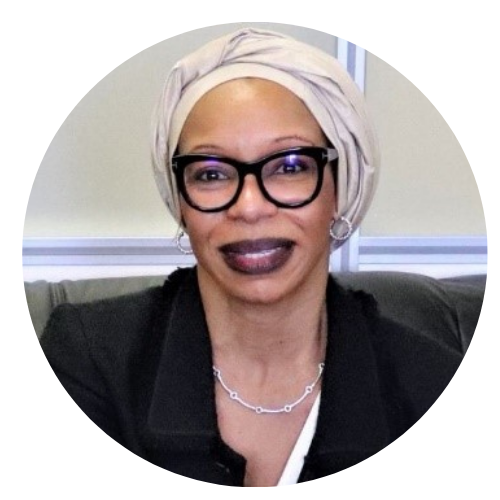 Ms Nathalie Ndongo-Seh
Resident Coordinator of the United Nations Development System in the Kingdom of Eswatini
Ms. Nathalie Ndongo-Seh has been serving as the United Nations Resident Coordinator in the Kingdom of Eswatini since December 2018. She was previously the Chief of Staff of the United Nations Office to the African Union (UNOAU), as well as Chief of Staff in the Office of the Special Envoy for Sudan and South Sudan (OSESSS) in Addis Ababa, Ethiopia. Ms. Ndongo-Seh is a former Attorney at-Law, who started her career with the United Nations in 2000 in East Timor as a Legal Officer. Over the past 21 years, she has accumulated wide-ranging United Nations peacekeeping and political experience in Afghanistan, Liberia, Israel, Sudan, South Sudan, Burundi, and Ethiopia. She has worked in the fields of peace and security; justice and the rule-of-law; governance; partnerships building; institution-building; resource mobilization; ethics, conduct and discipline; and management.
Ms. Ndongo-Seh began her international career in the private sector in France, Cameroon and Ivory Coast. She holds a Bachelor's Degree in Commercial Law; a Master's Degree in International Law; and a postgraduate Degree in International Economic Law, all obtained from Pantheon-La Sorbonne University in Paris, France. She is the mother of Alexia-Raphaelle and Jayden Preston.