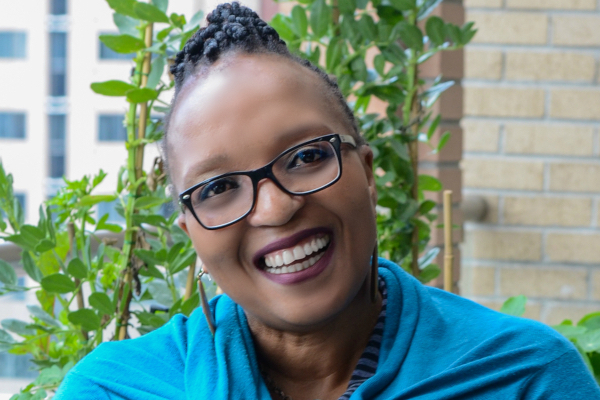 Bulelwa Ngewana
Executive Director, The Open Society Foundation for South Africa (OSF-SA)
Bulelwa Ngewana is the Executive Director of the Open Society Foundation for South Africa (OSF-SA). Prior to joining OSF-SA, Bulelwa held leadership positions at a number of organisations, including the Bertha Centre for Social Innovation and Entrepreneurship, the Philippi Strategy Project, and the Cape Town Partnership. Bulelwa holds a master's degree in Town and Regional Planning from the University of Kwazulu-Natal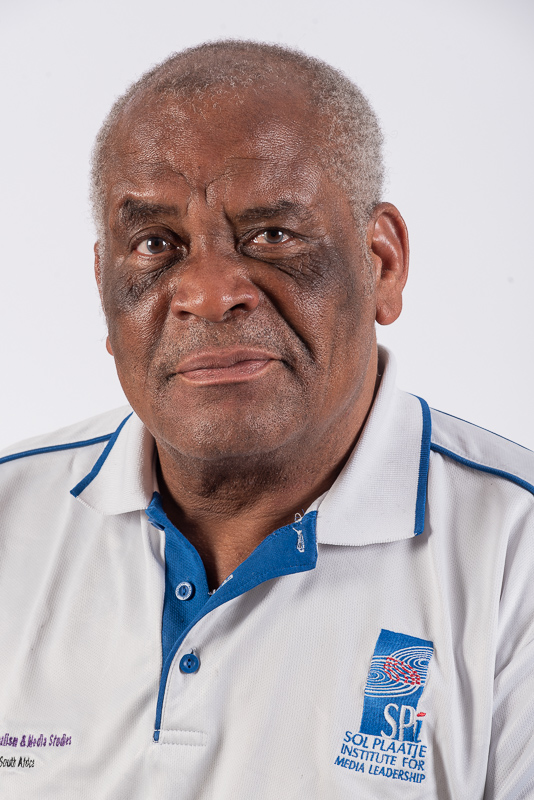 Francis Mdlongwa
Director Sol Plaatje Media Leadership Institute, Rhodes University
Francis heads Rhodes University's Sol Plaatje Institute (SPI) for Media Leadership. He joined the SPI – Africa's only university-level institute which educates and trains graduates and editors in media leadership and management – in 2004.
Mdlongwa distinguished himself as an international desk editor, bureau chief and senior roving international correspondent of Reuters, the world's leading news and information agency, which employed him in several world capitals, including London, Nairobi and Harare, in the 1980s and 1990s.
He broke the story of the 1991 overthrow of Soviet President Mikhail Gorbachev and covered Africa's civil wars and peace in diverse countries stretching from Sudan and Ethiopia in the North to Angola and Lesotho in the South. He reported on landmark elections in the 1990s which ushered in multi-party democracy in countries such as South Africa, Malawi and Kenya.
Mdlongwa has headed several African media. He has been Group Editor-in-Chief of Associated Newspapers, publishers of Zimbabwe's Daily News, which was banned by the government in 2003; he was Editor-in-Chief of the Financial Gazette, an authoritative financial newspaper based in Harare, for nearly a decade; and he was head of news and current affairs at Channel Africa, the external news service of the South African Broadcasting Corporation (SABC).
He is a media consultant who has run journalism and media management training programmes in the former Eastern Bloc nations of Serbia and Montenegro, and in African countries such as Botswana, Egypt, Ethiopia, Kenya, Tanzania, South Africa and Zimbabwe, working on behalf of the International Research & Exchanges Board based in Washington DC, and the Reuters Foundation.
For four years since 2004, he taught journalism courses such as news and features writing; news analysis and editorial and opinion pieces; and economics, business and financial reporting in Addis Ababa University's Graduate School of Journalism. Between 2009 and 2010, he led a team of international academics which designed and established the first media management postgraduate course in the Middle East. Based at Cairo University – Egypt's oldest university – the course was taught by several international academics, including Mdlongwa. He holds an MBA in Global Management from Durham University in the United Kingdom.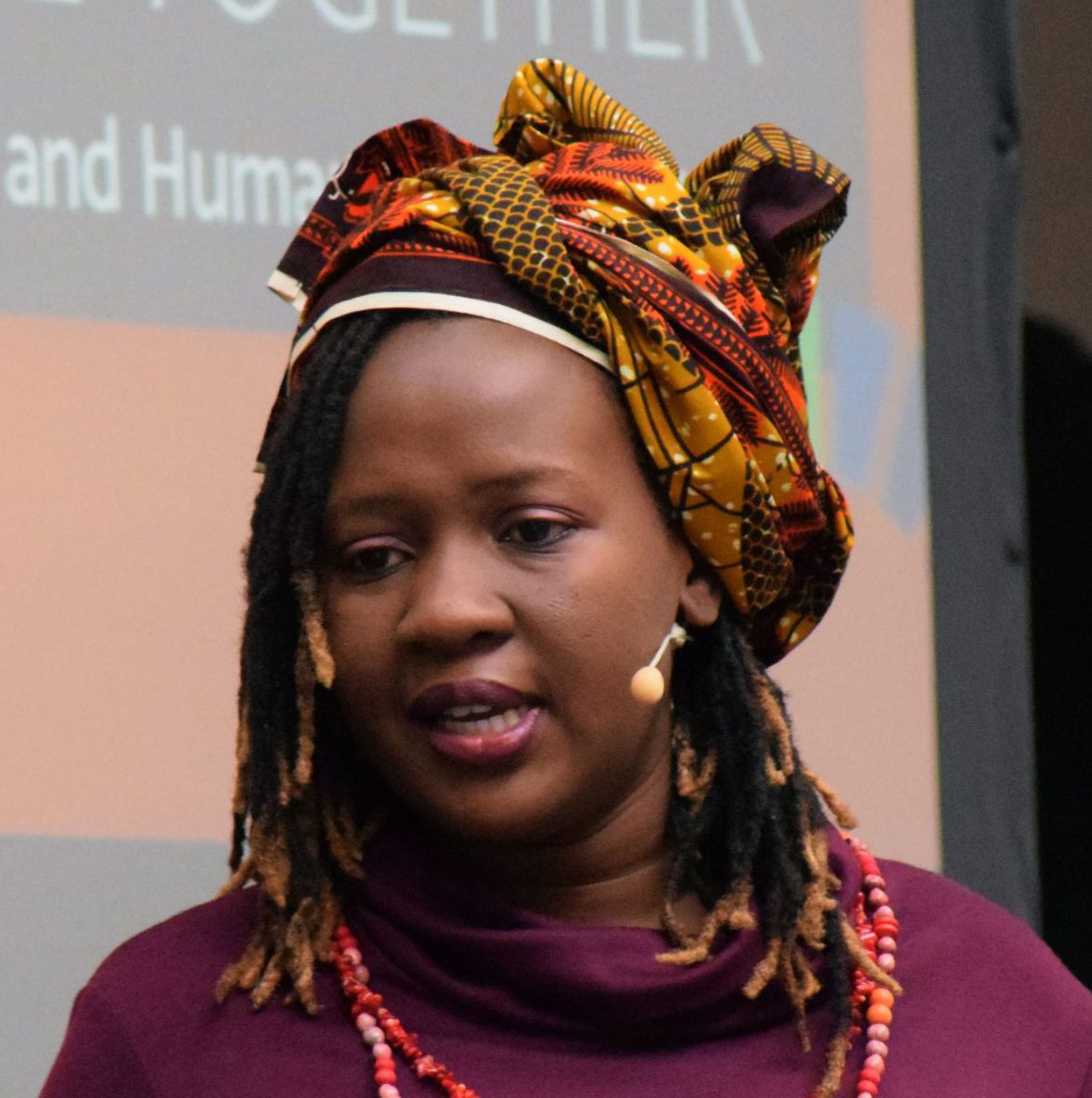 Teldah Mawarire
PROJECT DIRECTOR, INTERNEWS
Teldah Mawarire is the projects director at Internews which is part of the Advancing Rights in Southern Africa consortium. The consortium includes Freedom House, Internews, Pact and American Bar Association. They have just completed a report on the effects of COVID-19 on freedom of expression and on the reporting on Covid-19 in Southern Africa.
Mawarire is a former editor and journalist and has done research into freedom of expression, access to information and migration. A feminist and human rights defender. Through her work for the global civil society organisation Civicus, Mawarire has supported human rights defenders to access mechanisms and engage the African Union, the African Commission on Human and People's Rights and at the United Nations Human Rights Council. A recent opinion piece on media ethics in a time of Covid-19 by Mawarire was published this month by the Ethical Journalism Network.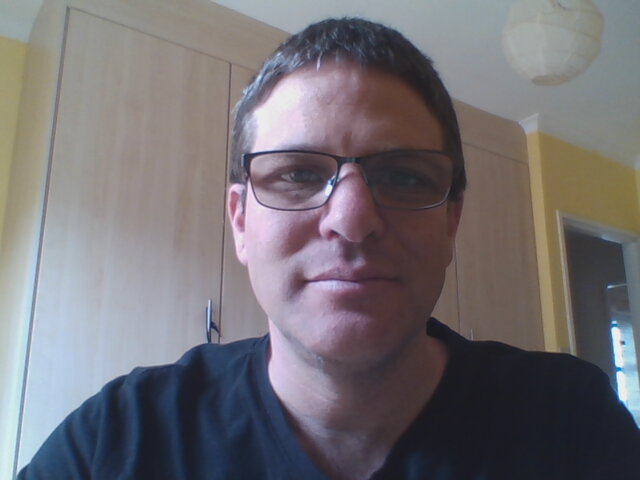 Nathan Geffen
FOUNDER AND EDITOR, GROUNDUP
Nathan Geffen is the founder and editor of GroundUp, a news agency based in Cape Town that focuses on human rights related stories. He was alternatively the Treasurer, National Manager and Policy Director of the Treatment Action Campaign (TAC) from 2000 to 2013. He was the editor of TAC's magazine, Equal Treatment, until 2008. He is the author of Debunking Delusions: The inside story of the Treatment Action Campaign, and the author of numerous academic and media articles. Geffen has a PhD in computer science from the University of Cape Town. His doctorate examined algorithms for modelling sexually transmitted infectious diseases.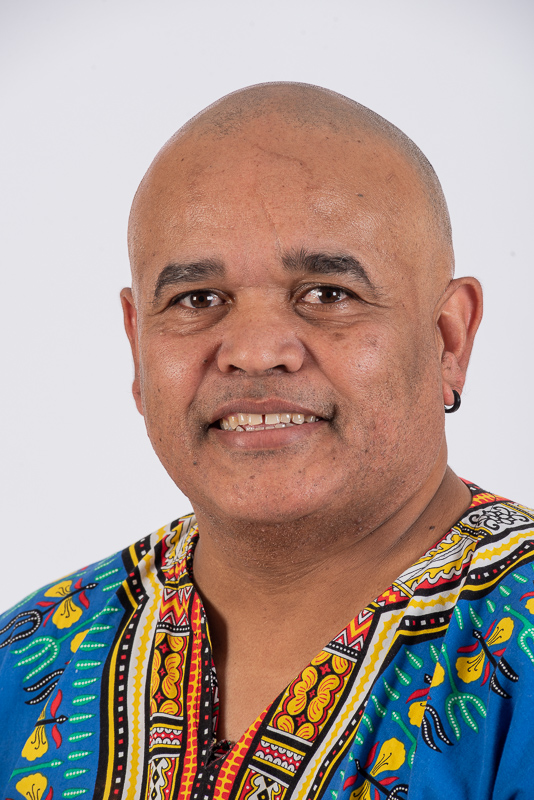 Julian Jacobs
PHD CANDIDATE, SCHOOL OF JOURNALISM AND MEDIA STUDIES, RHODES UNIVERSITY
Julian Jacobs is a PhD candidate within the School of Journalism and Media Studies at Rhodes University. He is a former journalist who has worked in the area of science/health communications for more than 15 years. He is a former director of communications and stakeholder relations for the Human Sciences Research Council, communications manager for the SA Medical Research Council and former media and advertising manager for the Department of Labour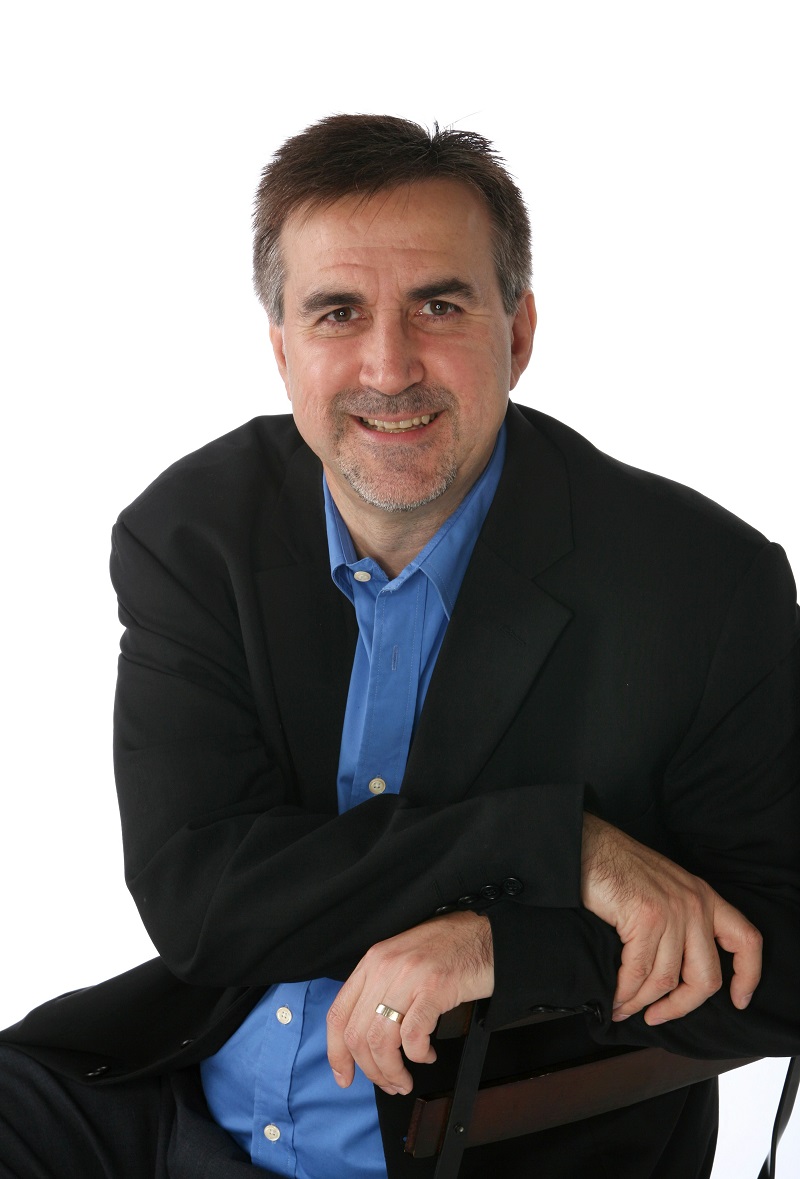 Harry Dugmore
Senior Lecturer in Communication at the University of the Sunshine Coast's new Moreton Bay campus, in Brisbane, Australia
Harry Dugmore was Associate Professor at Rhodes University's School of Journalism and Media Studies (JMS) for all of the 2010s, and was on the board of Grocott's Mail, South Africa's oldest independent newspaper for 10 years while at the JMS.  He was also involved with the annual Highway Africa conference in various capacities for a decade. Harry is the author of the 2018 report Paying the Piper: The sustainability of the news industry and journalism in South Africa in a time of digital transformation and political uncertainty. Harry is currently Senior Lecturer in Communication at the University of the Sunshine Coast's new Moreton Bay campus, in Brisbane, Australia.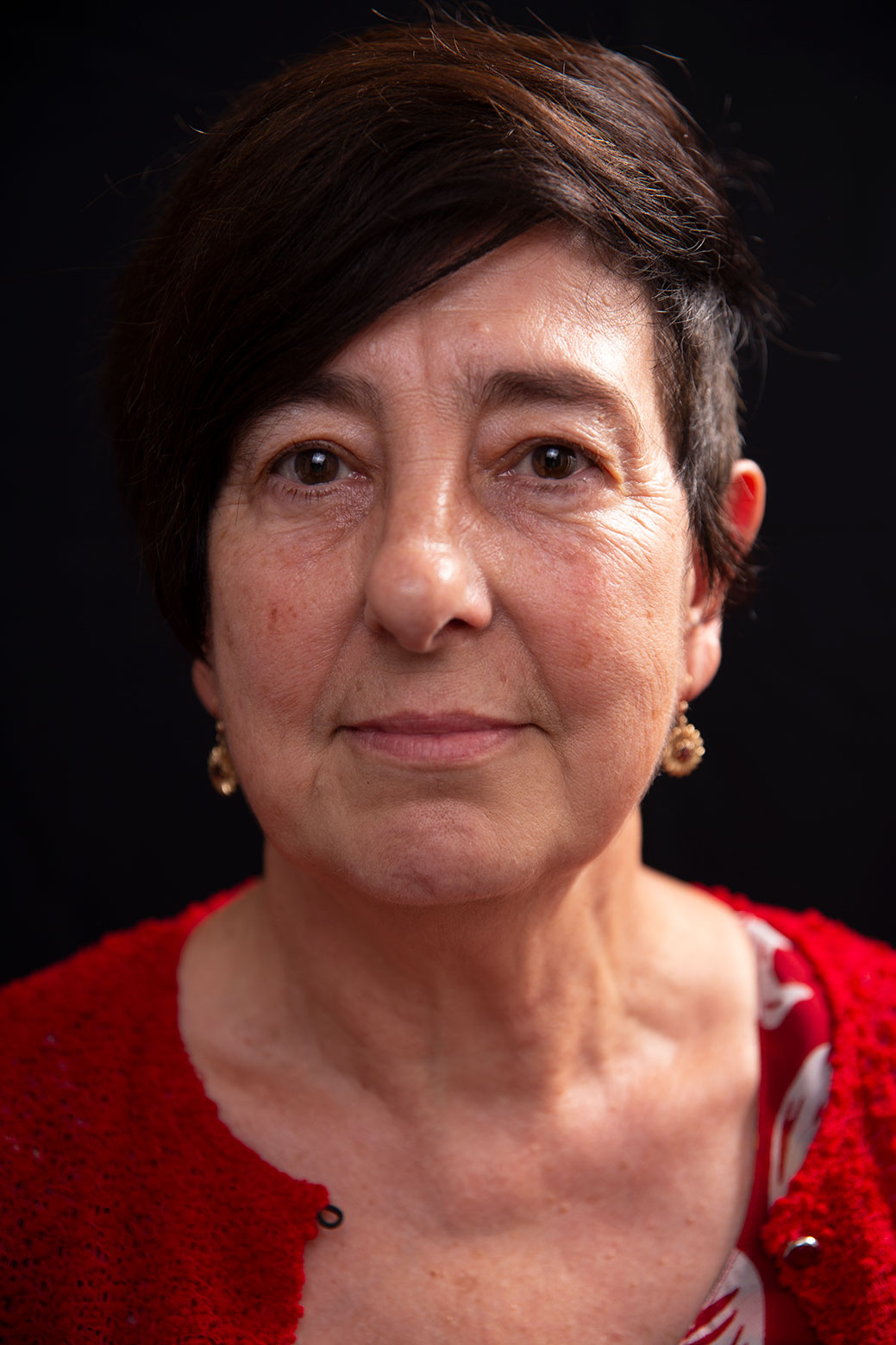 Anthea Garman
Head of Journalism and Media Studies, Rhodes University
Professor Anthea Garman is Acting Head of the School of Journalism and Media Studies. She chairs the Highway Africa steering committee and leads the NRF-funded project Licence to Talk which investigates the mediated South African public sphere. She teaches journalism writing, multimedia storytelling and academic writing.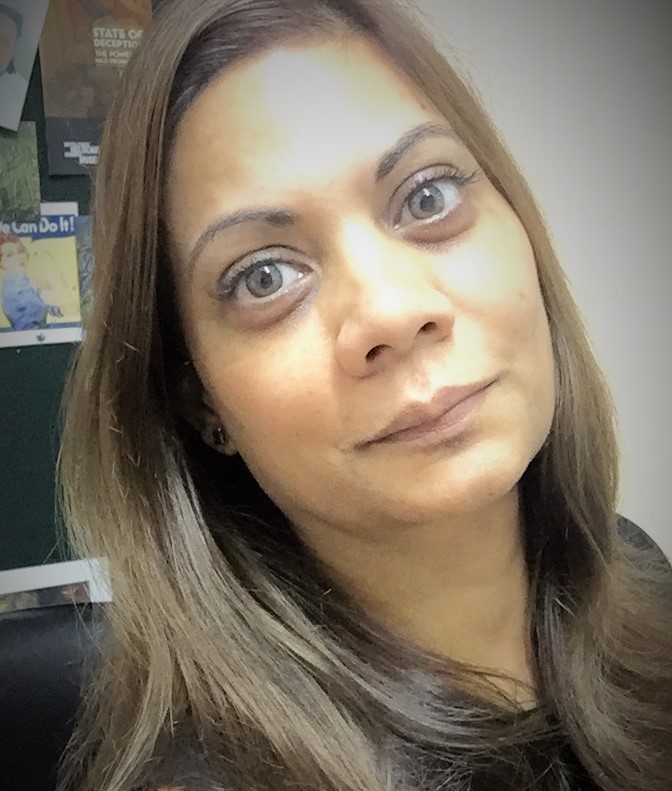 Roukaya Kasenally
CEO,African Media Initiative
Roukaya Kasenally is the CEO of the African Media Initiative (AMI). She held prior positions at AMI as the Director of Programmes and Knowledge Management (2012–2014) and Senior Advisor (2015-2017). Kasenally is also a democracy scholar and an Associate Professor in Media and Political Systems at the University of Mauritius.
She has wide experience working in Africa as a consultant for a number of International and Pan African institutions on media and democratic governance. She is currently the Chair of the Electoral Institute for Sustainable Democracy in Africa (EISA) and a board member of the West Africa Democracy Radio (WADR).
Kasenally has authored/co-authored a number of publications on media and democratic systems. Kasenally has been a Regan Fascell Democracy Fellow at the National Endowment for Democracy in Washington DC (2011-2012) and a Draper Hills Democracy Fellow at Stanford University (2015). She holds a PhD from the University of Sheffield and is fluent in English and French.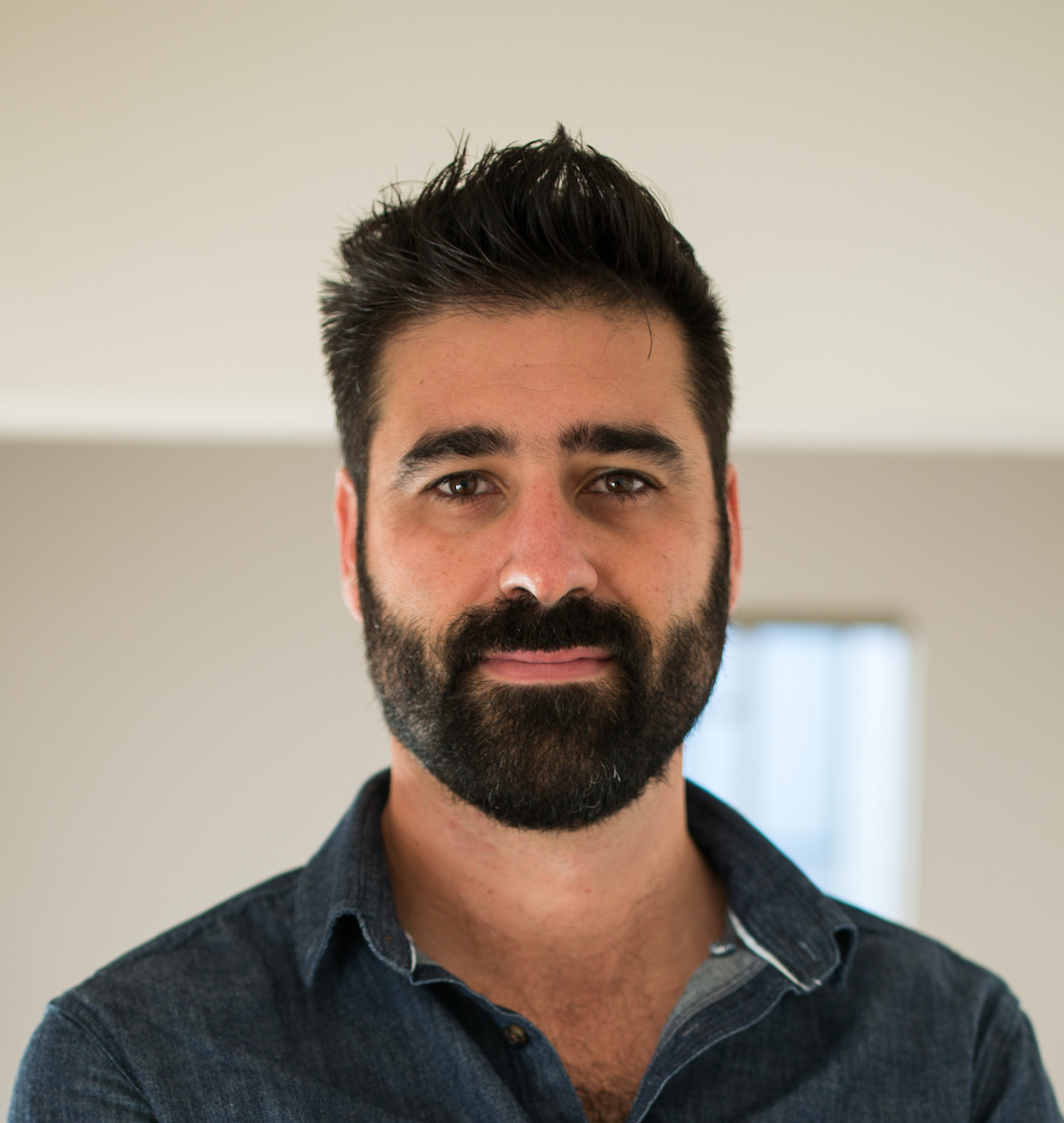 Styli Charalambous
Publisher & CEO, Daily Maverick
Following his qualification as a Chartered Accountant, Styli worked in London in various projects teams at investment banks before returning to South Africa in 2006. He entered the world of media in 2009 when he co-founded Daily Maverick with Branko Bkric. As publisher and CEO, Styli has helped shape the growth of the organisation from a startup to a medium-sized publisher that now employs 80 people and enjoys an influential role in the media and political landscape of South Africa. Along with overseeing the commercial efforts of the business, Styli is intimately involved in the product and technology areas of Daily Maverick as well as having designed its membership programme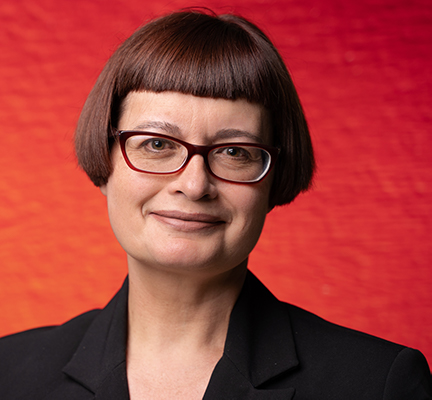 Mia Malan
EDITOR IN CHIEF, BHEKISISA CENTRE FOR HEALTH JOURNALISM
Mia Malan is the founding editor-in-chief of the Bhekisisa Centre for Health Journalism, a pioneering, donor-funded media start-up in South Africa. Bhekisisa has pioneered solutions journalism in the country and its reporting has influenced social justice policies. Malan has 25 years of journalism, fundraising and institution-building experience in legacy media and digital native publications, working in newsrooms and at media development organisations in Johannesburg, Nairobi and Washington, DC.
She's grown Bhekisisa from a specialist desk at a legacy outlet to an independent non-profit over the past seven years. A respected long-form writer and broadcaster, Malan has worked with journalists, media trainers and news executives from South Africa, Kenya, Nigeria, Botswana, Uganda, Ethiopia, India, Thailand, Iran and the Czech Republic.
Malan is a former Knight International Journalism fellow of the International Centre for Journalists and a Reuters Institute for the Study of Journalism fellow at Oxford University. Malan has won 26 local and international awards for her radio, print and television work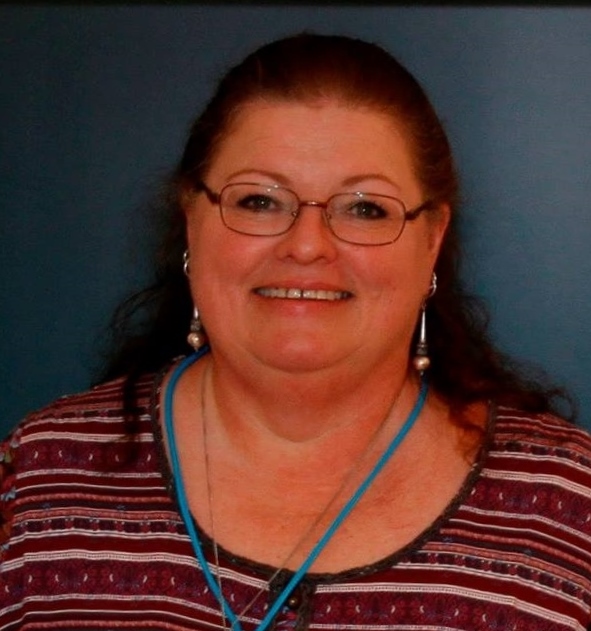 Mandi Smallhorne-Kraft
PRESIDENT, SOUTH AFRICAN SCIENCE JOURNALISTS ASSOCIATION
Mandi Smallhorne-Kraft is a freelance journalist and magazine editor. A health journalist since 1993, she has edited the official magazine of the South African Society of Physiotherapy for two decades. She has also edited consumer magazines covering health and lifestyle. She has been commissioned by media outlets such as the Mail & Guardian, City Press and other print and online media to write articles on a range of social justice and environmental issues, as well as science- and health-related topics. She has a particular interest in the interlocking issues of climate change, food security agriculture and health.
As president of the South African Science Journalists Association and vice president of the Board of the World Federation of Science Journalists, she is passionate about telling science stories well, and training other journalists to dig into science to enrich their writing.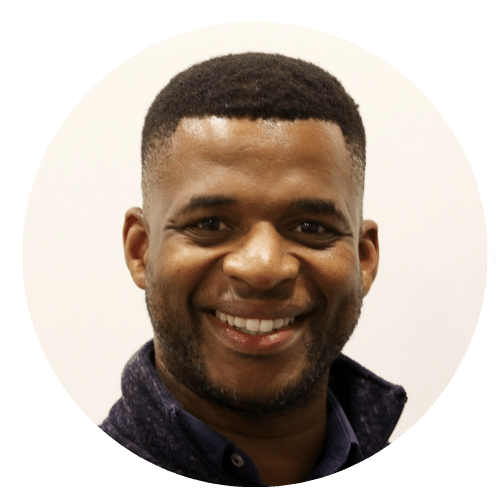 Sbu Ngalwa
SANEF Chairperson
Sbu Ngalwa is an experienced journalist with 18 years experience. Sbu has previously held a number of senior positions at various publications – including as Politics Editor at the Sunday Times and Editor-in-Chief of the Daily Dispatch and DispatchLive.
He has also worked as a Parliamentary Correspondent for Independent Newspapers. He is currently the Politics Editor at Newzroom Afrika – DStv Channel 405.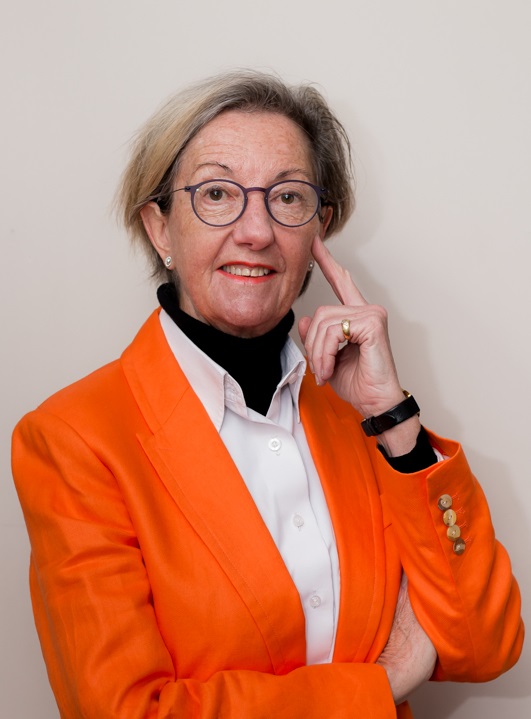 Sandra Gordon
Director, Stone Soup Group
Sandra Gordon is an entrepreneur steeped in media and marketing. She has founded, developed and managed publishing businesses and subsequently sold them onto listed media groups. During her career in media she has launched over 25 magazines and online publications. In 2002 she  launched Wag the Dog, publisher of The Media and The Media Online, and created and developed two significant events – Women in The Media and The MOST Awards for media agencies and owners. Wag the Dog was sold to Tiso Blackstar (now Arena) in July 2019. She has served as a judge of magazine, newspaper and journalism awards and is acknowledged as an influencer in the media space.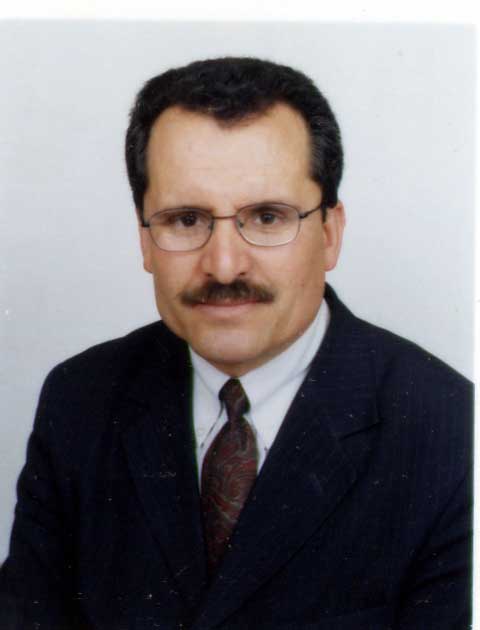 Laeed Zaghlami
PROFESSOR, ALGIERS UNIVERSITY
Laeed Zaghlami holds a PhD from Algiers University, an MPhil from the University of Surrey, UK and a diploma from the International Academy of Broadcasting in Montreux, Switzerland. He is a professor in the Faculty of Information and Communication at Algiers University and an associate professor in Faculty of Politics and International Relations.
Zaghlami is a former manager of Algerian Broadcasting and a former correspondent for the Daily Nation in Kenya, www.africareview.com, and www.universityworldnews.com. He is also a freelancer and an analyst for Algerian Broadcasting and an editorial board member of the series Anthem Studies in Soft Power and Diplomacy. He has written numerous articles, book chapters and books.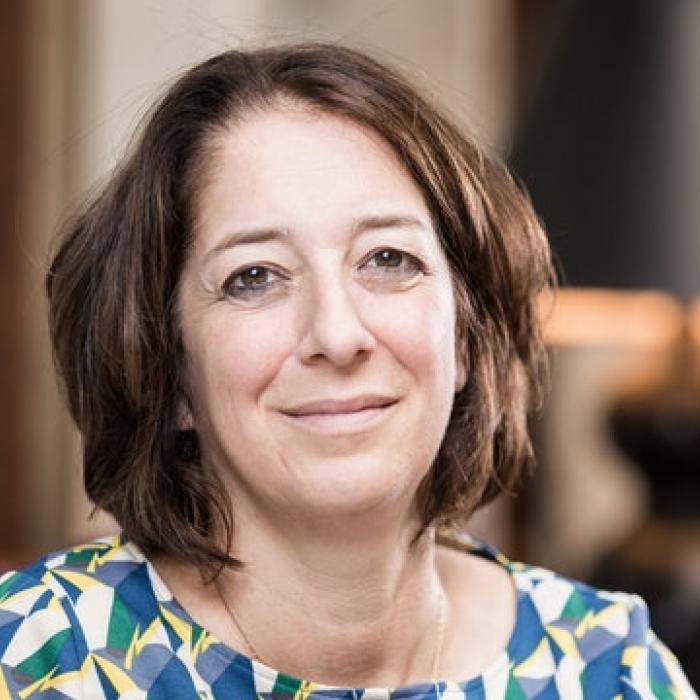 Anya Schiffrin
DIRECTOR, COLUMBIA UNIVERSITY'S SCHOOL OF INTERNATIONAL AND PUBLIC AFFAIRS
Dr. Anya Schiffrin is the director of the technology and media specialization at Columbia University's School of International and Public Affairs and a senior lecturer who teaches on global media, innovation and human rights. She writes on journalism and development, investigative reporting in the global south and has published extensively over the last decade on the media in Africa and the extractive sector. Her PHD research was on solutions to the problem of online disinformation. With George Lugalambi, she is co-editor of African Muckraking: 75 years of Investigative journalism from Africa (Jakana 2017)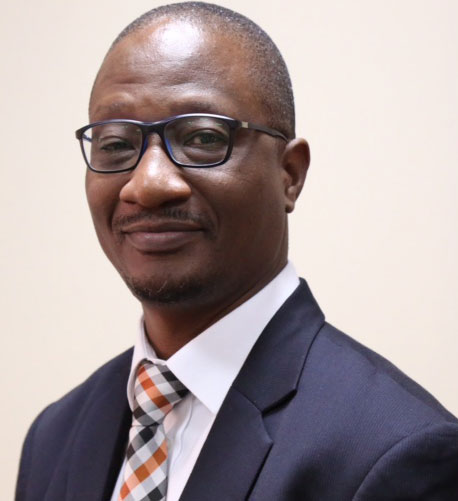 Bakari S. Machumu
EXECUTIVE EDITOR, MCL AND AG
Bakari Machumu is the Exceutive Editor of Mwananchi Communications Limited (MCL), Tanzania's leading print media group which publishes several newspapers and digital outlets in both English and Kiswahili, the lingua franca of Eastern Africa. A subsidiary of Nation Media Group, the largest media company in East Africa headquartered in neighbouring Kenya, MCL publishes Mwananchi, Mwanaspoti, The Citizen newspapers and several digital outlets, including MwananchiDigital YouTube Channel.
Bakari has been Managing Editor of The Citizen and held several senior editorial positions in his media group and spearheaded digital transformation of MCL. With more than 21 years of journalism experience, Bakari is a board member of the Inter Region Economic Network in Kenya; board member of Tanzania Editors' Forum; and a board member of the Governing Council of the Media Council of Tanzania. He holds a BA from Sokoine University of Agriculture and an MBA from the Eastern and Southern African Management Institute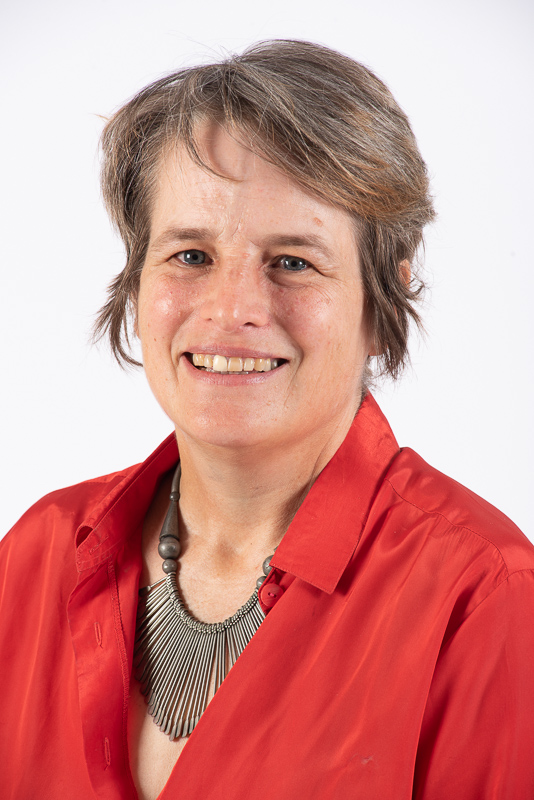 Alette Schoon
SENIOR LECTURER, SCHOOL OF JOURNALISM AND MEDIA STUDIES, RHODES UNIVERSITY
Dr Alette Schoon currently runs a MA programme in Science Communication in collaboration with Professor Janice Limson at Rhodes University.  She holds a PhD in Journalism and Media Studies from UCT and a BSc in Mathematics and Applied Mathematics from the University of Pretoria. She also completed a diploma in Film and Video Technology from Pretoria Technikon (now Tshwane University of Technology) and an MA from Rhodes.
Alette is a senior lecturer in the School of Journalism and Media Studies at Rhodes University where she teaches documentary filmmaking and various postgraduate courses in digital theory and journalism.
Before entering academia, Alette worked for more than a decade as a documentary filmmaker and educational television producer. Her work was regularly broadcast on national broadcasters SABC and eTV and several of her documentaries travelled to international film festivals. Her documentary film Makhotso:Wild on Wheels won the audience award at the first Perspectiva International Disability Film Festival in Moscow. Alette also has experience working as a computer programmer and a media trainer in the NGO sector.