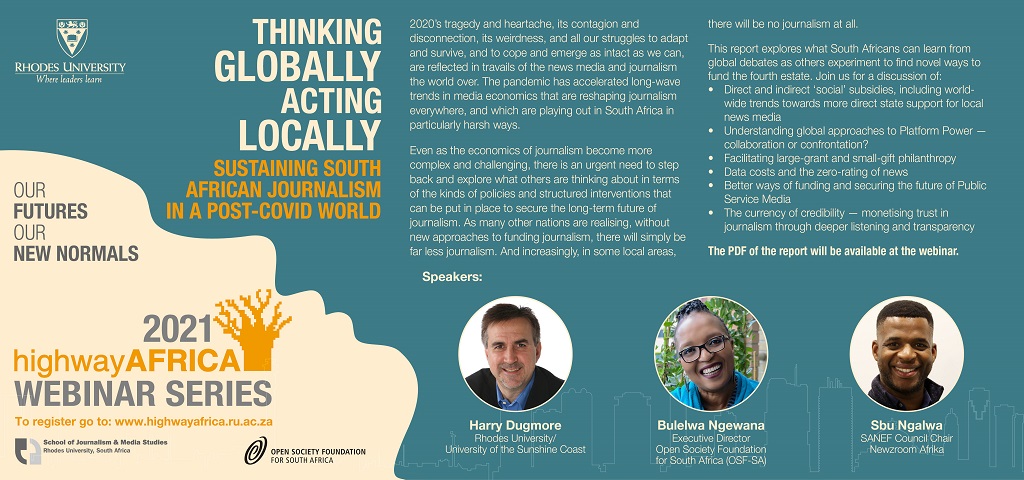 Thinking Globally, Acting Locally: Sustaining South African Journalism in a post-Covid World
2020's tragedy and heartache, its contagion and disconnection, its weirdness, and all our struggles to adapt and survive, and to cope and emerge as intact as we can, are reflected in travails of the news media and journalism the world over. The pandemic has accelerated long-wave trends in media economics that are reshaping journalism everywhere, and which are playing out in South Africa in particularly harsh ways.
Even as the economics of journalism becomes more complex and challenging, there is an urgent need to step back and explore what others are thinking about the kinds of policies and structured interventions that can be put in place to secure the long-term future of journalism.
As many other nations are realizing, without new ways of thinking and new approaches to funding journalism, there will simply be far less journalism. And increasingly, in some local areas, there will be no journalism at all.
At this webinar, hosted by Highway Africa, a new research explores what South Africans can learn from global debates as others experiment to find novel ways to fund the Fourth Estate. Join us for a discussion focusing on the following key issues:
Direct and indirect 'social' subsidies, including world-wide trends towards more direct state support for local news media;
Understanding global approaches to Platform Power — collaboration or confrontation?;
Facilitating large-grant and small-gift philanthropy; and
Data costs and the zero-rating of news.
Better ways of funding and securing the future of Public Service Media
The currency of credibility – monetising trust in journalism through deeper listening and transparency.
Those attending the webinar will be able to download the research report for free from https://highwayafrica.ru.ac.za
Hourly Schedule
18 March 2021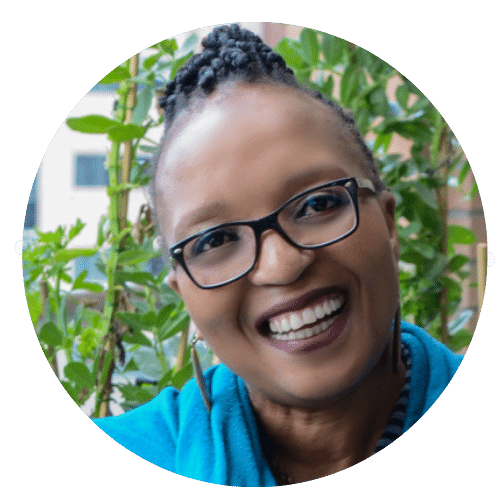 Bulelwa Ngewana
Executive Director of the Open Society Foundation for South Africa (OSF-SA)
Bulelwa Ngewana is the Executive Director of the Open Society Foundation for South Africa (OSF-SA). Prior to joining OSF-SA, Bulelwa held leadership positions at a number of organisations, including the Bertha Centre for Social Innovation and Entrepreneurship, the Philippi Strategy Project, and the Cape Town Partnership. Bulelwa holds a master's degree in Town and Regional Planning from the University of Kwazulu-Natal.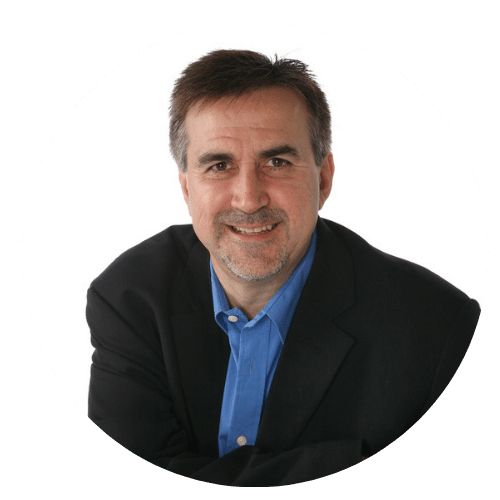 Prof. Harry Dugmore
Rhodes University/ University of the Sunshine Coast
Harry Dugmore was Associate Professor at Rhodes University's School of Journalism and Media Studies (JMS) for all of the 2010s, and was on the board of Grocott's Mail, South Africa's oldest independent newspaper for 10 years while at the JMS. He was also involved with the annual Highway Africa conference in various capacities for a decade. Harry is the author of the 2018 report Paying the Piper: The sustainability of the news industry and journalism in South Africa in a time of digital transformation and political uncertainty. Harry is currently Senior Lecturer in Communication at the University of the Sunshine Coast's new Moreton Bay campus, in Brisbane, Australia.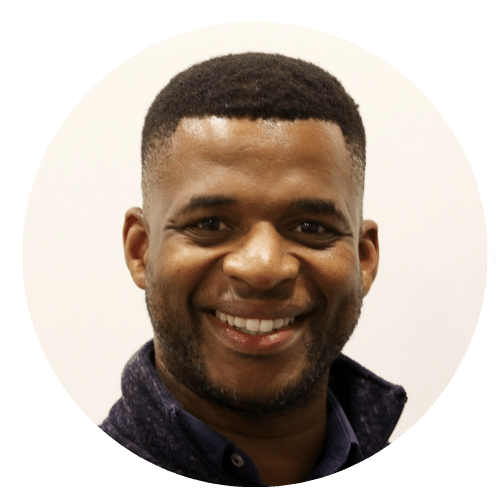 Mr Sbu Ngalwa
SANEF Chairperson
Sbu Ngalwa is an experienced journalist with 18 years experience. Sbu has previously held a number of senior positions at various publications - including as Politics Editor at the Sunday Times and Editor-in-Chief of the Daily Dispatch and DispatchLive. He has also worked as a Parliamentary Correspondent for Independent Newspapers. He is currently the Politics Editor at Newzroom Afrika - DStv Channel 405.